Daily briefs (Jan. 5) – Super Mario Bros. toys at McDonalds, Splatoon watches, more
Super Mario Bros. toys at McDonalds (Japan)
From January 8th (this Friday), a new set of Super Mario Bros. toys will be available in McDonalds restaurants across Japan. As usual, they will be given for "free" with all Happy Meal sets, with 8 different toys available:
Mario
Luigi
Yoshi
Peach
Mario hitting a block
Toad
Boo
Bowser in his clown car
If you buy a Happy Meal set on January 9th, 10th or 11th, you will also get a free Super Mario magnet!
Source: Famitsu
Splatoon watches
Also in Japan, some Splatoon watches are now available in capsule toys machine by Takara-Tomy. There seems to be a total of 7 models available:
Source: Splatoon
Super Metroid hack
In the past, there's been countless hacks of existing games, adding new textures, new elements, and even creating brand new games using the assets available. But today's hack for Super Metroid is pretty surprising: basically, it flips the whole world on its side. The end result is pretty disorienting for players who know the game well!
https://www.youtube.com/watch?v=eQqB14buvLc
Head after the break for the rest of this post!
Hudson Soft
Here's a video of the abandoned Hudon R&D Laboratory in Sapporo:
Yo-kai Watch
Good news for Yo-kai Watch fans: stickers are now available in the LINE store!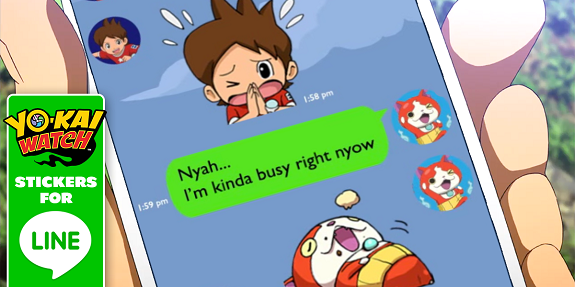 Source: Yo-kai Watch
3Souls
Here's a trailer for 3Souls, coming to Wii U (Nintendo eShop) in Q2 2016.