Daily Briefs (Jan. 28): screens for the latest Story of Seasons game, more
Bokujou Monogatari 3tsu no Sato no Taisetsuna Tomodachi (Story of Seasons)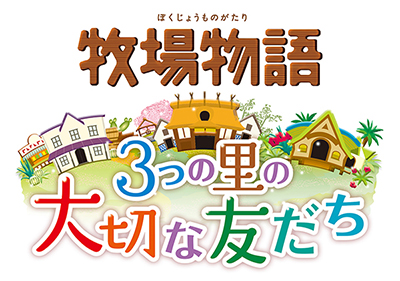 Today, Marvelous shared some additional screenshots for Bokujou Monogatari 3tsu no Sato no Taisetsuna Tomodachi, the latest entry in the Story of Seasons series. It will be available in Early Summer in Japan.
Super Smash Bros. for Wii U / Nintendo 3DS
In the latest issue of Famitsu magazine, Masahiro Sakurai answered the question of a fan, who asked him why Wario's Shoulder Ram was changed to a punch in Super Smash Bros. for Wii U and Nintendo 3DS. The reason is pretty simple: he wanted to make Wario stronger.
The problem with the original attack is that it was easy to mess up, didn't have any reach, and was hard to use. What's more, Smash Attacks (especiall Side Smashes) are often what decide the outcome of a match, so changing the attack was pretty important.
Click here for more details!
Splatoon
Here's more pictures of the finalists of the Splatoon Koshien 2016 tournament:
Here's also some merchandise to be sold at the Game Party Japan 2016:
Source: Nintendo
LEGO Dimensions
Here's the latest trailer for LEGO Dimensions, focusing on the various "doctor" characters!
Talking of LEGO games, could the new game be about Guardians of the Galaxy? Peter "Star-Lord" Quill's cassette player and headset can be seen in a custscene at the end of LEGO Marvel Avengers (in the credits), and the superhero team is actually missing from the game (despite being included in previous titles).
Source: Eurogamer
Circle Entertainment
Yesterday, Circle Entertainment made two announcements on Twitter:
the English version of Majou to Yuusha II (Witch & Hero II) was sent to Nintendo for lotcheck, and a release date will most likely be announced within the next few days.
the two secret games Circle Entertainment is bringing to the Nintendo eShop of the Nintendo 3DS are part of the Dream series (simulation games).