Daily Briefs (Feb. 7) – SteamWorld Heist / Pokkén Tournament
SteamWorld Heist
On Friday, Image & Form uploaded the 8th episode of The Engine Room (their web show about all things SteamWorld!). In this one, they discuss the possibility of a SteamWorld amiibo, and more precisely:
– What made us interested in amiibo? 01:59
– How do you make an amiibo if you're not Nintendo? 05:11
– Is there a SteamWorld Heist/Dig amiibo in the works? 07:50
Check out the episode now:
Pokkén Tournament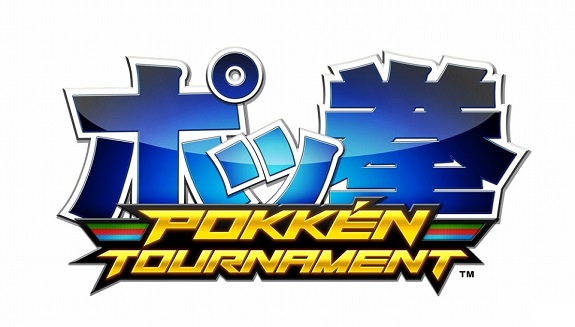 Thanks to the official website of Nintendo of America, and more precisely the amiibo section, we now know that Pokkén Tournament is compatible with pretty much all current (and most likely upcoming) amiibo. Unfortunately, all we know is that they unlock some items… but which ones? Are they based on the specific amiibo scanned?
No doubt we should hear more about this in the upcoming weeks!
Via: Serebii
PlatinumGames
In its latest issue, Famitsu magazine has a feature about PlatinumGames, which is celebrating its 10th Anniversary this year. In it, we learn their original goal was to create only original games, but this proved to be too difficulty:
"We used to have the idea that we wanted to be a studio that only made 100 percent original games," Platinum Games CEO Tatsuya Minami told Famitsu. "However, it turns out that only doing that is considerably difficult, and so now we take on various work."
That being said, even if they often work for other companies (such as Nintendo with The Wonderful 101 or Bayonetta 2), they're usually given a lot of freedom when it comes to game development. After all, they know that action parts is PlatinumGames' forte.
Click here to read the full article!
Shantae: Risky's Revenge Director's Cut
Yesterday, WayForward Technologies announced on the Shantae: Half-Genie Hero Kickstarter page that the Wii U version of Shantae: Risky's Revenge Director's Cut was moving into submission at Nintendo (North America and Europe). We should be getting a release date announcement soon!
Breaking news today for Shantae fans! Shantae: Risky's Revenge Director's Cut is moving into submissions at Nintendo of America and Nintendo of Europe. Now Wii U owners will be able to play the most popular Shantae game on the planet, with all of those fancy bonus features like the new Warp System, improved balancing, HD illustrations, and the infamous Magic Mode Costume!
Buddy & Me
In their latest Kickstarter update, the developers of Buddy & Me seem to be teasing the long-awaited Wii U version of the game. This version was put on hold, but it looks like things are finally about to change!
Cube Life: Island Survival
Cypronia recently announced that a new Software update was coming soon for Cube Life: Island Survival. This Ver. 1.2 will add map sharing, and is currently undergoing lotcheck at Nintendo.
Source: NintendoLife