Dai Gyakuten Saiban: some gameplay footage and animated GIFs
Following last week's article in Famitsu magazine, Capcom updated the official website for Dai Gyakuten Saiban: Naruhodou Ryuunosuke no Bouken. They added some of the contents revealed in Famitsu, about the second episode of the game (taking place on a steamboat headed to London).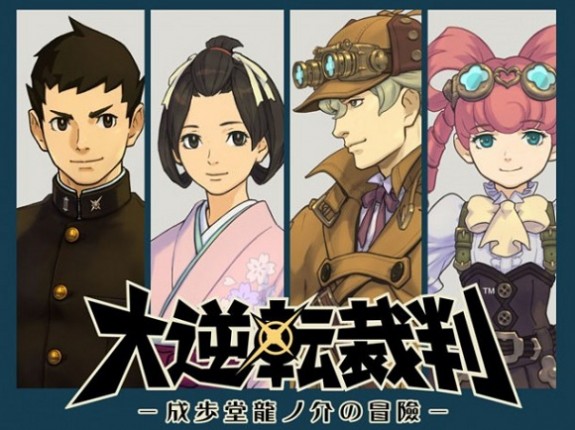 In the Famitsu article, two characters were revealed (Nikomina Bolshevich and Mitrov Stroganov), and we got some details about the examination phases (which are essentially the same as in Phoenix Wright: Ace Attorney – Dual Destinies). Click here to find all the details!
On the official website, Capcom added two gameplay clips. They both show the "shared reasoning" segment, where Naruhodou Ryuunosuke and Sherlock Holmes work together in order to find the truth. Here, they're trying to find the identity of a mysterious individual (that we've already seen lots of time since the game's reveal). Of course, Capcom hid the name of the character, for players who want to find it out by themselves while playing.
Here's the gameplay footage (no sound):
But that's not all: there's also various animated GIFs, showing some parts of the second episode of the game:
Click on Read more to find the rest of the GIFs!
Finally, here's two additional screenshots, for the two new characters:
Dai Gyakuten Saiban: Naruhodou Ryuunosuke no Bouken (3DS) comes out on July 9th in Japan!