Chibi-Robo! Zip Lash: gameplay trailer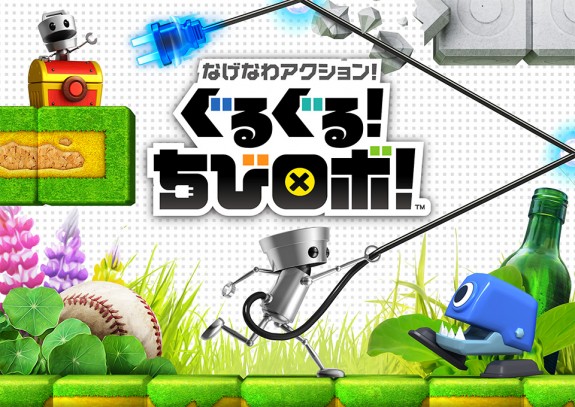 Last week, Nintendo launched the official website for Chibi-Robo! Zip Lash in Japan, with some additional screenshots, details and a couple of short gameplay videos. And yesterday, it was Nintendo of America's turn to reveal something, with a nice gameplay trailer showcasing many elements of the game (and confirming a couple of them).
The trailer starts by giving us some details about the story, which involves a bunch of aliens stealing the ressources from Earth. Chibi-Robo is then called to the rescue, in order to get rid of the alien menace. Then, we move to the gameplay proper, with Chibi-Robo using its power cord to hit enemies and move around. The game will feature the usual bosses, but also some side-scrolling levels (including one in a submarine).
Apparently, you can unlock various costumes during gameplay: cat, Mario, etc.. The trailer confirms that the product placement found in the Japanese version (with various real-life snacks) is also in the North American version, albeit localised (the trailer shows "Pet Hedz Soft Candy Chews" for example).
Finally, the trailer gives us a rundown of the amiibo features (for the Chibi-Robo amiibo):
allows you to transform into Super Chibi-Robo, and level-up
unlocks the capsule machine, to get figurines
unlock bonus levels
Here's the gameplay trailer for Chibi-Robo! Zip Lash:
Chibi-Robo! Zip Lash (3DS) comes out on October 8th in Japan, October 9th in North America, and November 6th in Europe.
Source: Nintendo