Axiom Verge could come out on Wii U next year, 3DS version more difficult
In the past few month, a certain Metroidvania game has made quite a name for itself: Axiom Verge. Greatly inspired by Metroid and Super Metroid, it received a warm reception from critics and players alike. Unfortunately, the game is not available on any Nintendo platform at the moment, but this might change next year.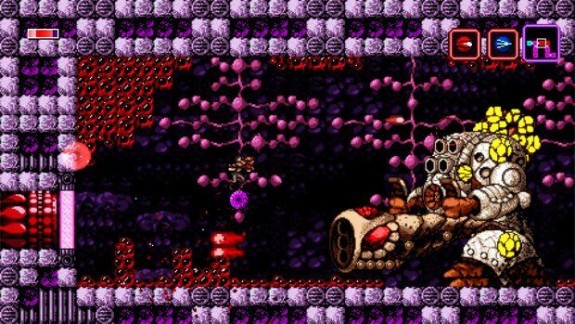 In the comments section of Destructoid, Tom Happ (developer of the game) explained that Axiom will "probably" be available on Wii U sometime next year. Nothing is confirmed just yet, but it's certainly a good reason for Metroid(vania) fans to be hopeful! But what about the Nintendo 3DS? Will it get the game? It's definitely possible… provided Nintendo gives Tom Happ a hand.
The problem is that the Nintendo 3DS hardware is way too different from the other platform Axiom Verge came on. Therefore porting the game on the handheld would be much more difficult that it would for the Wii U. The developer didn't say anything about this, but it's quite probable a 3DS port might require rebuilding the game from scratch.
Hopefully, we should get more information, and an official announcement, in the upcoming months!
Source: Destructoid