A Week at the Source: Week 16, 2016
In collaboration with Source Gaming, we're bringing you these weekly recaps of the various articles, features, podcasts, and other content published during the past week on their website. The goal of those weekly recaps is for you to discover some quality content about various topics, with obviously a focus on Nintendo platforms.
If you have any comments or suggestions, please make sure to let us know in the comments below!
Help Source Gaming Cover E3!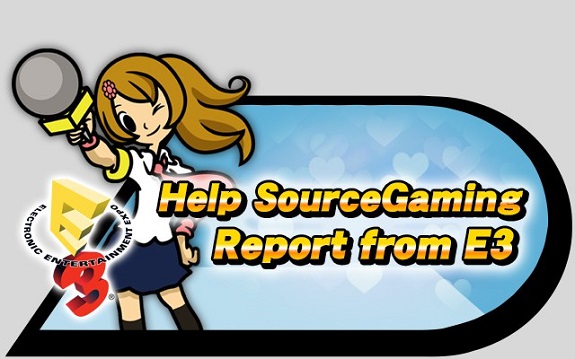 While we won't be going to E3 ourselves this year, Source Gaming will have two writers there. If you're interested in their coverage of the event, you can check out this post in order to find out how you can help them fund this little "expedition". After all, even if attending E3 is technically free for journalists/bloggers, going to E3 certainly isn't!
Click here to check out how you can help.
Dream Smashers – Sceptile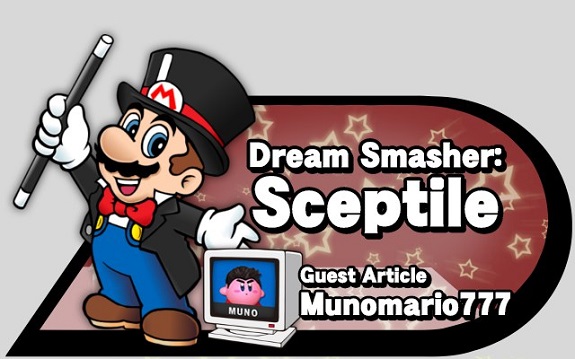 Dream Smashers is a series of articles where various Source Gaming writers look at potential playable characters for the next Super Smash Bros. They're actually more thorough than they may seem a first glance, as they look at the characters themselves, but also their importance/relevancy for Nintendo. What's more, the writers also try coming up with potential moves for the characters.
This time, it's Sceptile's turn to get its own Dream Smashers article: click here to check it out!
And to celebrate the launch of Star Fox Zero, a Dream Smashers article was also posted for…. Slippy! Click here to check it out.
News Flash! Smash Bros. Dojo: Battle Stages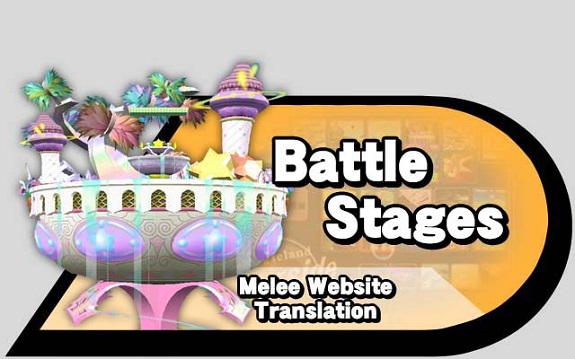 This article is a translation of the battle stages introduction page from News Flash! Smash Bros. Dojo (Super Smash Bros. Melee's version of the Super Smash Bros. Dojo website). And as the title implies, it's about the battles stages in Super Smash Bros., including Princess Peach's Castle, Kongo Jungle, Icicle Mountain, Mute City, and more.
Click here to check it out!
If you want more, there's also a translation of the page for Back Stages: click here to check it out!
Should Smash be Ported over the NX?
In the past few months, there has been tons of rumourq about the mysterious NX platform (and very little concrete details/leaks). There has even been several rumours regarding Super Smash Bros., including one about a possible port of Super Smash Bros. for Wii U. In this video discussion, the Source Gaming team discuss that rumour, and more precisely whether or not such a port should happen.
Here's the video:
The Case for Slime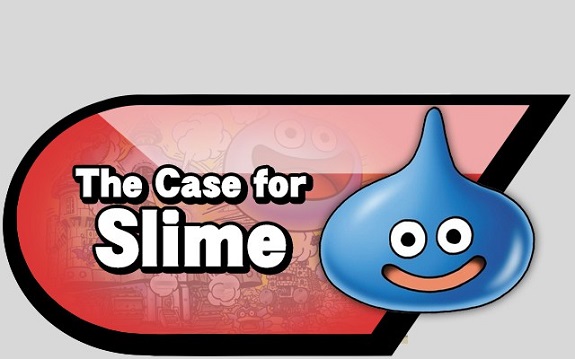 Dragon Quest is by far one of the most popular IPs of all times in Japan. As its mascot, the Slime is definitely the most well-known creature from the Dragon Quest universe. If you were to show a picture of that smiley little bugger to people, even those who aren't too familiar with the series are likely to immediately recognise it.
But should the Slime be added to Smash? In a new article, Spazzy look at the background of the Slime, the reasons it should be included in Smash, but also the reasons it should not be. Click here to check it out!
Know Your Moves – Ness and Lucas
In this featured video, Relax Alax takes a look at the movesets of the two Earthbound character in Super Smash Bros.: Ness and Lucas. But he doesn't just look at the moves themselves, he also explains what and where they were inspired from. A must watch for any Earthbound fan, even if you don't necessarily like Super Smash Bros.!
Here it is:
Sakurai Gives Some Advice to Other Game Creators [Vol. 504]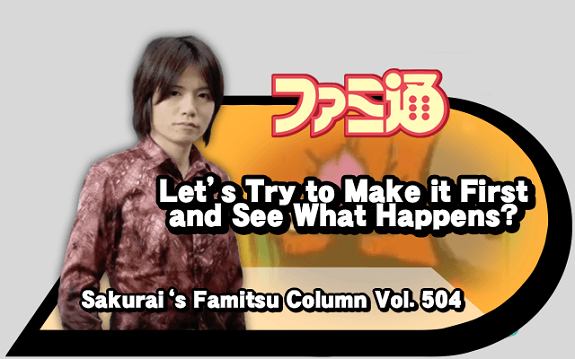 This is the translation of the latest column from Masahiro Sakurai in Famitsu magazine, and one of the most interesting in a while. In this one, Masahiro Sakurai gives some pretty useful and sound advice to other game creators:
"Directors, or game designers, should have a picture of the finished product in their head before they start work on a project plan"
The column also includes an excerpt from the very last mail he ever received from Satoru Iwata back in June 2011. Click here to check it out!
Star Fox Series Representation in Smash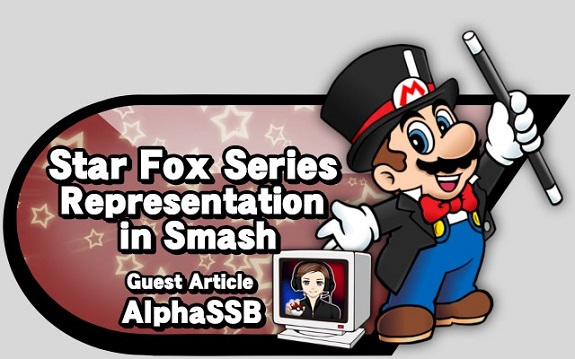 Star Fox Zero (and Star Fox Guard) are finally available worldwide, and now is a good time to take a good look at the representation of the Star Fox series in the various Super Smash Bros. game. And that's exactly what AlphaSSB does in this guest article, looking at the various characters, stages, music tracks, trophies, stickers, items, etc.
Star Fox is one of the longest-running franchises from Nintendo still active, so it's no wonder that Fox McCloud and Star Fox have been a significant part of the Super Smash Bros. series ever since the very first entry on Nintendo 64!
Click here to read the article!
SG Choice: Favorite Star Fox Character
As part of their celelebrations for the launch of Star Fox Zero (and Star Fox Guard), the Source Gaming team gathered and discussed their favorite Star Fox character(s). Falco? Fox? What about Slippy's wife, Amanda? Click here to find out who each team member picked up!
Thanks for reading!