Super Bomberman R: Software updates (latest update: Ver. 1.3.1)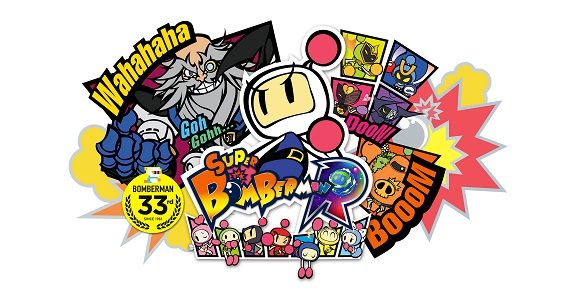 In this post, you will find everything there is to know about the Software updates for Super Bomberman R (originally released on March 3rd, 2017 in Europe, Japan, and North America).
How to update Super Bomberman R for the Nintendo Switch?
To download the updates manually, you have two options:
try to launch the game from the Home Menu while being connected to the internet. You should get a prompt when doing so: simply follow the instructions on screen;
select the game > press either + or – to go to the Options page > select Software update > select Via the Internet.
Super Bomberman R – Ver. 1.3.1
Release date: May 16th (North America) / May 17th (Japan, Europe)
File size: ???MB
Patch notes:
Some errors (such as the error message for internet matching) has been fixed.
Super Bomberman R – Ver. 1.3
Release date: April 20th (North America) / April 21st (Japan, Europe)
File size: ???MB
Patch notes:
Four new VS stages have been added to the shop (White Cross, Lagoon, Max Speed, Power Zone).
Two new series of accessories have been added to the shop (Crowns, Bombs).
The frame rate of the entire game has been improved. We also made slight adjustments and improved the controls as well.
Less lags are likelier to happen when every participant in the Online Battle have good network connection.
(If you want to find opponents with good connection, set Other > Basic Settings > Network Settings to the very left.)
Made it possible to press L/R to change the inclination of he map in the Story Mode. Other > Basing Settings will also allow you to fix the camera position as well.
You can now choose the strength of the COM on the Multiplayer Battle Mode.
The strength of the Five Dastardly Bombers on the Story Mode have been adjusted.
The difficulties of Beginner and Normal have been reduced, making it easier to beat them.
Adjusted the heights and slopes on some maps to improve the visibility.
If you continue a certain number of times in the Story Mode, you will be able to continue without paying anymore gems.
Changed the BP (Battle Point) increase/decrease rate for the League Battle.
Fixed other various small bugs.
Additional notes: update is now available worldwide!
More details: click here!
Super Bomberman R – Ver. 1.2
Release date: March 16th (North America) / March 17th (Japan, Europe)
File size: ???MB
Patch notes:
Adjustments have been made to improve the controls.
Adjustments have been made to reduce the input latency.
Controls are now more precise to reduce the unintentional direction changes.
Character speed has been adjusted so players can make quicker and more agile moves
The characters are now behaving more naturally when in front of a pillar or a block.
Making a turn while running along a block or a pillar is now easier.
A kicked bomb can be stopped more precisely.
You can now select the Room Type when you create a room to host an Online Free Battle. By choosing "Room Number", only players who know the room number can join.
Control parameters have been improved in order to reduce the lag when playing online.
Fixed a bug that made the game ignore some button inputs when packet loss occurs.
The lag felt when planting a bomb has been reduced
Sudden direction changes are easier to make.
Fixed minor bugs
Additional notes: the improvements mentioned in the patch notes above apply to both offline and online. Also, Konami specifies that this is but the first of "many" updates meant to improve Super Bomberman R. We don't know what the next update will fix and/or add, but we will make sure to update this post each time a new update is announced and released;
Official website: Konami.
Click here for more Software updates!