Daily Briefs (Feb. 9) – Fire Emblem Fates / Monster Hunter 4 Ultimate
Fire Emblem Fates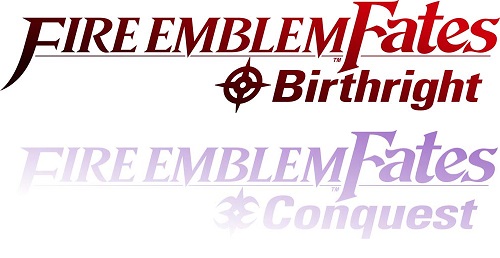 Bad news for fans of dual-audio: the North American version of Fire Emblem Fates will only have English audio (unlike Fire Emblem Awakening, which had both English and Japanese). Nintendo confirmed the news to Polygon, but didn't provide any explanation.
Also, Kantopia did another translation comparison, this time for the Ike amiibo event dialogue (again, the first one). You can find it here!
Finally, here's two more Genei Ibun Roku #FE cards, from the 4th series of Fire Emblem 0 cards:
Source: Intelligent Systems
Monster Hunter 4 Ultimate
Good news for North America hunters: Monster Hunter 4 Ultimate now costs $29.99 on the Nintendo eShop. The best part: it's not a temporary discount, but a price drop!
Splatoon
Last year, some Splatoon silicon covers for the Wii U GamePad were released in Japan. They've since sold out, but they will be re-release sometime in late-March/early-April.
Source: Famitsu
Wii U
In Japan, retailers seem to be facing Wii U shortages:
Amazon.co.jp doesn't have any units left in stock (only third-party sellers are selling it)
Yodabashi doesn't have units left in stock either (both online and in stores), but back orders are still available
Tsutaya also sold out online
Various players also reported shortages via Twitter. It looks like Nintendo was caught unaware by the "strong" sales during the holiday period, and doesn't have enough units left at the moment. Of course, it's only a matter of days until more units are sent to retailers, but it's certainly interesting to see the Wii U selling out like that.
Source: Gamerlife
Final Fantasy Explorers
Here's the latest trailer for Final Fantasy Explorers, which focuses on the customisation of your character:
Head after the break for the rest of this post!
Shin Megami Tensei IV Final
Here's the latest promotional video for Shin Megami Tensei IV Final:
https://youtu.be/UGyAFckpGak
Shin Megami Tensei IV Final (3DS) is now available in Japan, via the Nintendo eShop. It will be available at retail in a few hours!
Ace Attorney
Here's a promotional video for the Ace Attorney pachinko machine:
The full official website can be found there.
Yo-kai Watch
Here's a commercial for the Yo-kai Watch (the toy) in Australia: