-CHASE- The Unsolved Cases Section (ex-CING staff): opening video, short story (translated)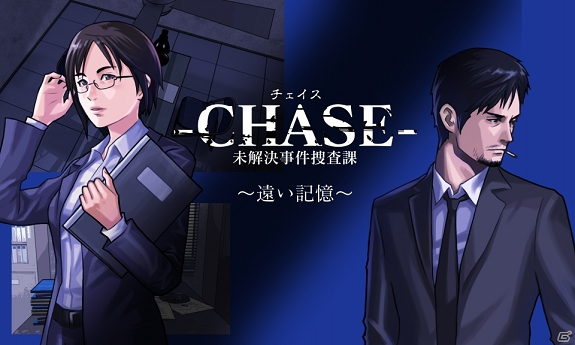 Earlier this month, Arc System Works announced another adventure game for the Nintendo eShop of the Nintendo 3DS.
It's called -Chase- Mikaiketsu Jiken Sousaka ~Tooi Kioku~ (-Chase- The Unsolved Cases Section – A Faraway Memory~), and is developed by some ex-CiNG staff (the studio who made the Another Code series, Hotel Dusk, and Last Window), including Taisuke Kanasaki, who worked on Another Code, and Hotel Dusk/Last Window.
Today, Arc System Works updated the official website for the game, and posted two things. The first one is the opening movie, which features a new soundtrack sample.
Here it is:
The second thing is a short story, which can be found (in Japanese) by clicking here.
If you can't read Japanese, no need to worry: you will find a translated version of that short story on Court Records! It provides some details about the main character (Toko Akemura), such as her getting assigned to the Unsolved Case divisions after becoming a police detective. Please note that this is just the first episode, and that more will be published on the website in the upcoming weeks.
Unfortunately, that's all for this website update, which means we still don't have any screenshots or proper details about the game itself.
-Chase- Mikaiketsu Jiken Sousaka ~Tooi Kioku~ (-Chase- Unsolved Cases Division – A Faraway Memory~) (3DS eShop) comes out this Summer in Japan.