Zero Escape: short interview of Kotaro Uchikoshi
At the Anime Expo 2015, where Zero Escape 3 was announced, Anime News Network had the opportunity to interview Kotaro Uchikoshi, creator of the Zero Escape series. The interview is rather short, and doesn't contain anything really new, but still allows us to get some rather neat details about the series as a whole. Be careful of spoilers for both entries (999 and Virtue's Last Reward)!
First, he reiterates that 999 was originally meant to be a stand-alone title: he never really thought about expanding the story, let alone create an entire trilogy. It's after the game received pretty good reviews, and enjoyed great sales (specifically outside Japan) that a sequel was greenlit.
Kotaro Uchikoshi originally intended to have the sequel splt in two "volumes", released in succession, but the poor sales in Japan for Virtue's Last Reward seriously jeopardised the release of the third entry.
When writing big mysteries, Kotaro Uchikoshi always work backwards: he starts with the big plotwists near the end of the game (such as the real location of the "boat" in 999 for example), then works from there. That way, he always makes sure everything fits. Of course, he will work the same way for Zero Escape 3, but he obviously didn't tell what the big plot twist at the end would be!
While on the topic of Zero Escape 3, Kotaro Uchikoshi reiterated that the game will be more suspenseful, with more life-threatening situations.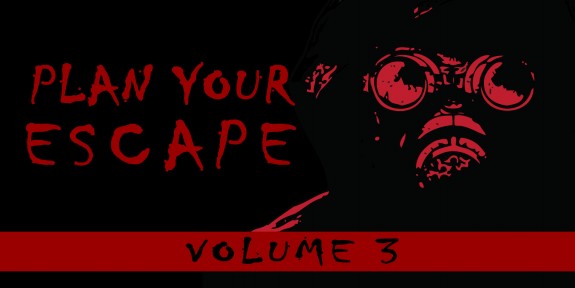 When asked whether Zero was a good or bad person, Kotaro Uchikoshi explained that what is considered "right" or "wrong" is always going to be a topic you'll be faced with while you play. Besides, it's not just about Zero: in the next entry, characters (and even the player) will have to make choices as consequences of their actions. Definining whether it's "bad" or "wrong" will most likely not be easy, and certainly won't lead to a straightforward answer.
For the full interview, click on the Source link below!
Zero Escape III (3DS) comes out next Summer in Europe and North America.
Source: ANN