Zelda: Tri Force Heroes out on October 22nd in Japan; overview video and JP boxart
Nintendo has been pretty quiet regarding the release of The Legend of Zelda: Tri Force Heroes in Japan, but we finally got some news this morning. First, Nintendo uploaded the usual overview video that all major first-party titles get. It allows us to get a nice overview of the main features of the game.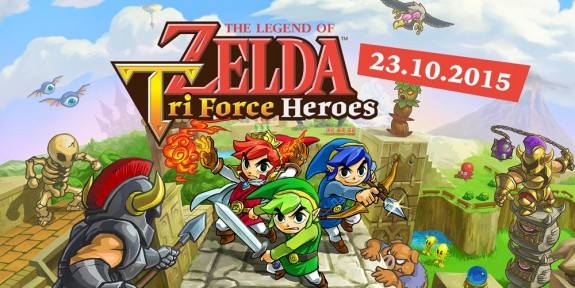 First, we get some details about the story: an evil witch has placed a cursed on the Princess, who is forced to wear some strange clothes. Then, the Kind asks three brave musketeers to go fight the evil witch, and get revenge.
In the game, three friends go on an adventure in order to "save" the Princess: you can play via local multiplayer or online multiplayer, and even in solo (in that case, you will control three puppets, and you will be able to switch from one to the other at any time). Together, you can fight enemies and solve various puzzles, which cannot be done on your own.
For example, some enemies are out of reach, and you need the Totem formation to be able to hit them. There's also puzzles where you need to throw your friends up a ledge, so you can activate three switches at once.
The trailer allows us to learn that the game will feature 32 different stages. Since there's apparently 4 stages per level (as seen on the screenshots for the Snowball Ravine), that means there is most likely a total of 8 different dungeons in The Legend of Zelda: Tri Force Heroes (though this remains to be confirmed).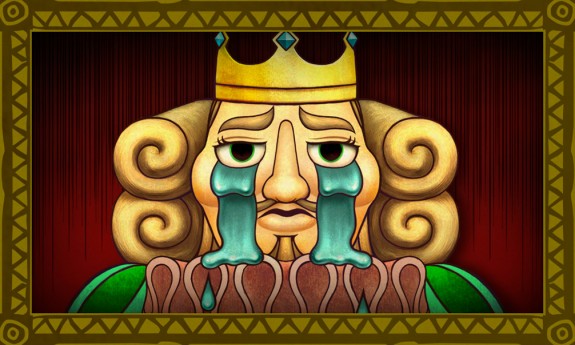 At the beginning of each stage, you have to chose among three different items, and each player can only take one. Therefore, you will need to communicate with your friends in order to solve the various puzzles. If you play via internet, you can use the icons on the bottom screen in order to send "messages" to the other players, and to tell them to follow you or use a specific item for example.
At the end of each stage, you will find a treasure chest with a costume inside. If you go see Madame Terra, you can change your clothes and put on various costumes, which aren't just for show. After all, they have abilities: they allow you to swim faster, walk on lava, and more.
One important thing to note about multiplayer: all players share the same hearts, so you really need to be careful and avoid getting hit by monsters… or your teammates. After all, there is friendly fire in this game, which means that your friends will be hurt if you hit them with your attacks. At the end of each stage, there is a ranking, though unlike Four Swords, the focus is really on cooperation and not competition.
Here's the overview video for The Legend of Zelda: Tri Force Heroes on Nintendo 3DS:
In Japan, The Legend of Zelda: Tri Force Heroes will come out one day before Europe and North America, on October 22nd. The game will cost 4 700 Yen (+ taxes). Here's the Japanese boxart:
The Legend of Zelda: Tri Force Heroes (3DS) comes out on October 22nd in Japan, and October 23rd in Europe and North America.
Source: Nintendo