Yo-kai Watch Dance: promotional video, screenshots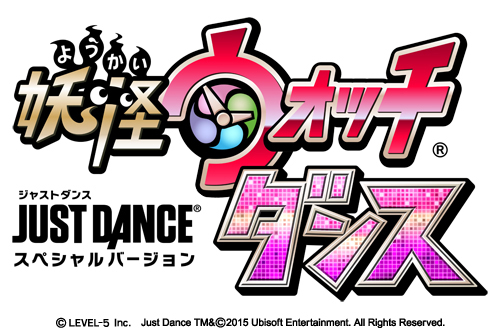 In two weeks, a new Yo-kai Watch game will come out in Japan. It's not on the Nintendo 3DS, but on the Wii U. And there's a good reason for that: it's a Just Dance game! Called Yo-kai Watch Dance: Just Dance Special Version, the game is basically a special version of Just Dance with Yo-kai Watch songs.
Today, Level-5 uploaded a promotional video for the game, called "Dance Lesson with Jibanyan".  It shows a family dancing on one of the songs: "Uchuu Dance" (by Kotori with Stitch Bird).
Here's the video:
https://www.youtube.com/watch?v=crFw0HqG_kg
But that's not all, as Level-5 also shared some more screenshots for the game:
Head after the break for another video!
The following video is all about the Yo-kai Tribes. The various Yo-kai are divided in 8 groups/tribes, each with their own traits. In the video below, four Tribes are introduced:
Charming – While very cute and even cuddly in appearance, they nevertheless tend to be speedy and sharp in combat.
Brave – These cool, courageous creatures excel at fighting, especially physical combat.
Tough – Rugged in body and spirit, they pair sturdy defense with powerful guarding abilities.
Mysterious – With weird shapes and sizes, they are hard to predict and are strong in Yo-kai Techniques.
Here's the video:
A second video about the Yo-kai tribes will be updloaded on Monday!
Yo-kai Watch Dance (Wii U) comes out on December 5th in Japan.
Yo-kai Watch (3DS) comes out on December 6th in Australia, and next year in Europe.
Source: 4Gamer.net