Xenoblade Chronicles X: tweets of the day (March 26th)
Today, it's not Koh Kojima (Director) but Tetsuya Takahashi (Executive Director) that posted some tweets on the official Xenoblade Chronicles X twitter account. He talked about the upcoming livestream for Xenoblade Chronicles 3D (on Saturday), and admits he's a bit nervous about it. After all, it's been almost 5 years since they last worked on the game (it came out in 2010 in Japan), so he's forgotten some details about it.
Therefore, he's a bit worried about saying things he shouldn't, and he really hopes that people watching the stream won't judge him too harshly.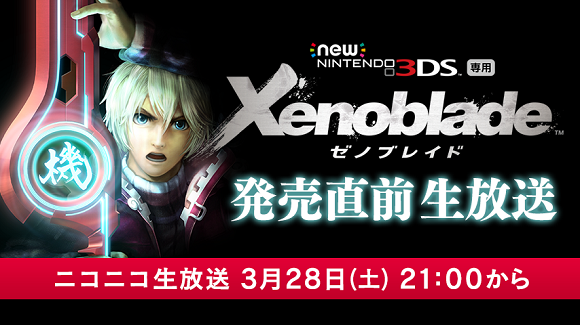 Source: Xenoblade Chronicles X
Translation: CAAAAAAAAAAAW