UK: video games sales for Week 25, 2016 (June 20 – 26)
Week 25 saw the releases of quite a few games on various platforms, and that includes the Wii U and the Nintendo 3DS. Let's start with the Wii U, which has not one, but two new entries in the All-Format Top 40:
Tokyo Mirage Sessions #FE, which landed at #16: a pretty satisfying debut for such a "niche" title on Wii U;
Mario & Sonic at the Rio 2016 Olympics, which landed at #32. When put together, the two versions of the game (Wii U and Nintendo 3DS) increased by 890%.
Unfortunately, the latter will most definitely be gone from the Top 40 altogether next week, and it would be surprising of the former lasted more than two weeks… Naturally, both titles are the best-sellers on Wii U, since they're the only two which managed to chart…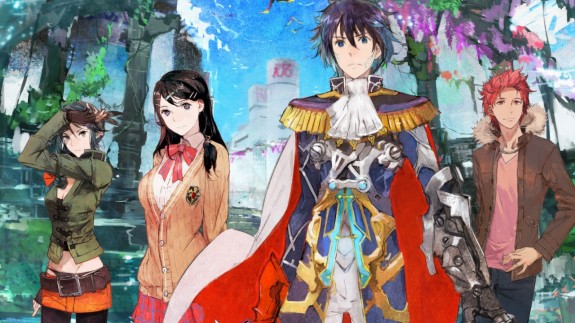 Next, we have The Legend of Zelda: Ocarina of Time 3D, which is back in the Top 40 this week at #26 (and #1 of the Nintendo 3DS chart). Its sales increased by 999%, which is quote obviously due to the Nintendo Selects launch. It was the only game from the second wave on Nintendo 3DS to chart in the All-Format chart.
Here's how the other Nintendo Selects titles fared:
Paper Mario: Sticker Star – #25 of the Nintendo 3DS chart
Mario & Luigi: Dream Team Bros. – #26 of the Nintendo 3DS chart
LEGO City Undercover: The Chase Begins – #34 of the Nintendo 3DS chart
Unfortunately, Nintendo Present: New Style Boutique didn't chart.
Week 25 – All-Format
Week 25 – Nintendo 3DS
Week 25 – Wii U
Source: Gfk / Chart-track