UK: video games sales for Week 17, 2016 (April 25 – 30)
Overall, Week 17 was pretty calm in the United Kingdom, with only one new release in the Top 40: Yo-kai Watch. The Japanese phenomenom didn't really set the charts on fire in the United States (though it did sell rather well for a new IP), but how did it fare in the UK? Unfortunately, it didn't set the charts on fire there either.
It landed at #8, which is pretty good for a Nintendo exclusive, especially on Nintendo 3DS. Unfortunately, it's below games that came out several weeks earlier, which isn't really a good sign. Of course, it remains to be seen how well it's going to hold in the next few weeks. After all, a new IP like Yo-kai Watch should do well on the long run, thanks to word of mouth (like Tomodachi Life did, two years ago).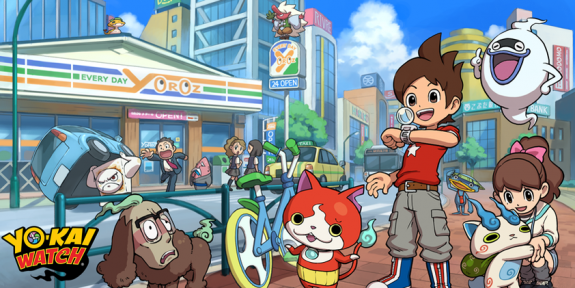 As for Star Fox Zero, it's also holding better than expected: it's still #16 of the Top 40, though it did lose 13 places at once this week (despite only one new game releasing last week). It's most likely going to drop out of the Top 40 altogether within the next couple of weeks.
Unfortunately, Yo-kai Watch and Star Fox Zero are pretty much the only games for Nintendo platforms in the Top 40 for Week 17. That means they're the best-sellers for their respective platform.
All-Format
Nintendo 3DS
Wii U
Source: GFK Chart-track