UK: video games sales for Week 49, 2015 (ending December 5th)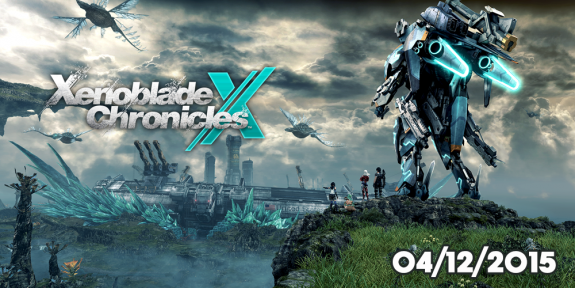 Xenoblade Chronicles X is one of the games that came out during Week 49 in the United Kingdom, and unfortunately, it had a rather disappointing debut. It's only #34 in the All-Format, behind Mario Kart 8 and Splatoon. That being said, GFK-Chart reports that sales are up by 70% compared to the launch week of Xenoblade Chronicles on Wii. Unfortunately, sales of such games are usually pretty frontloaded (especially on Wii U).
Another game that came out during Week 49, but completely failed to chart… Mario & Luigi: Paper Jam Bros.. It's only #5 of the Nintendo 3DS-only chart, which is a pretty poor result: after all, the games above it aren't even in the All-Format chart! With Christmas just around the corner, Mario & Luigi: Paper Jam Bros. has a chance to redeem itself, but it would be surprising if it didn't simply disappear in the abyss of the 3DS-only chart…
Other than Xenoblade Chronicles X, there's only two games on Nintendo platforms in the All-Format Top 40: Mario Kart 8 (#26, best-selling title on Wii U) and Splatoon (#28). They're both down this week, which isn't a good sign so close to Christmas (though the drop is mostly due to the new releases of the week). As usual, there's still no sign of any Nintendo 3DS in the chart, and Animal Crossing: Happy Home Designer is the best-selling title on that platform.
All-Format
Nintendo 3DS
Wii U