The Next Penelope: Blitworks porting the game to Wii U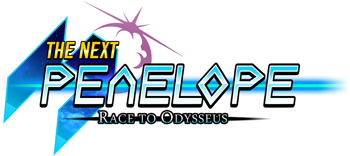 The Next Penelope is a futuristic, fast-paced action racing game that came out earlier this year on Steam. A console version was announced quite a while ago, but for a while, things were not looking good for it. Indeed: the game was created using Construct 2, which is based on HTML5 (not properly supported on consoles). The developer, Aurélien Regard, tried various things, but wasn't able to get any satisfying results.
Here's what he said about that:
However, releasing your game on just one platform is a luxury most small developers like me cannot allow themselves. Let's be clear as water: I missed contracts that would have drastically changed my financial life because of that. No, not because of Construct 2, but indeed because of the HTML5 upon which it is based, and which it depends on. From improbable tweaks to drastic optimization, without counting the help I asked from the gifted programmers I know. I thought I'd find solutions along the way, but despite my efforts, nothing worked well enough to be proud of the result.
But there's one version he didn't want to give up on: the Wii U one. Due to the strong support of Nintendo fans ever since The Next Penelope was announced, Aurélien Regard simply didn't want to let them down. Fortunately, he was able to get Blitworks to work on the game: they're currently porting it to C++, and making the console ports possible.
For those who don't know, Blitworks are the ones who worked on the Fez, Jet Set Radio, Spelunky, Don't Starve, Bastion, Olli Olli, Super Meat Boy, and Crypt of the Necrodancer ports. What's more, Blitworks are not just on port duty… they will also publish the game on consoles, which is great news for Aurélien Regard. After all, even with the IARC (for age ratings), publishing a game on consoles isn't that easy for a single person.
If you've never heard of The Next Penelope, here's the launch trailer:
The Next Penelope (Wii U eShop) will most likely come out next year.
Source: Aurélien Regard