Stella Glow: official website open, first trailer
Earlier this morning, SEGA opened the official website for Stella Glow. There's not much on it for the time being, but it does have some artworks for the characters and the story, as well as the very first trailer for the game.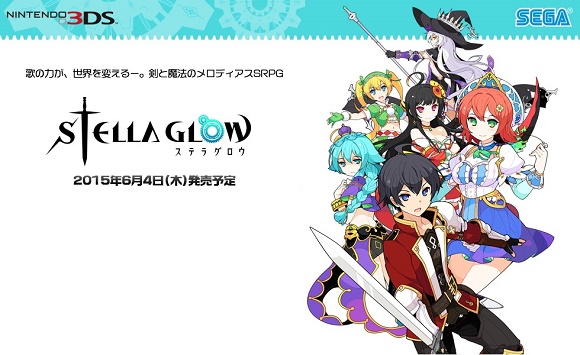 This trailer introduces the various characters of the game, along with their voice actors:
– Alto (voiced by Atsushi Abe)
– Risette (voiced by Yoshiko Nanjo)
– PoPo (voiced by Maaya Uchida)
– Sakuya (voiced by Yui Sakakibara)
– Klaus (voiced by Kousuke Toriumi)
– Rusty (voiced by Jyunji Majima)
– Archibald (voiced by Toru Sakurai)
– Dante (voiced by Kento Hama)
– Dorothy (voiced by Atsumi Tanezaki): called the Ripper, she uses dolls to fight. People are afraid of her.
– Hilda (voiced by Yukari Tamura)
– Nonoka: Sakuya's bodyguard, who wears a box on her head
– Yuan: a young man who became a merchant at 10. He helps Alto during the adventure.
The trailer does show lots of animated cutscenes, but also some gameplay. It allows us to get a preview of the main theme.
Here it is:
Here's some screencaps from the official website:
[Not a valid template]
Stella Glow (3DS) comes out on June 4th in Japan.
Source: Official website