SteamWorld Heist: another Q&A video (New Game+, 3DS vs Wii U and more)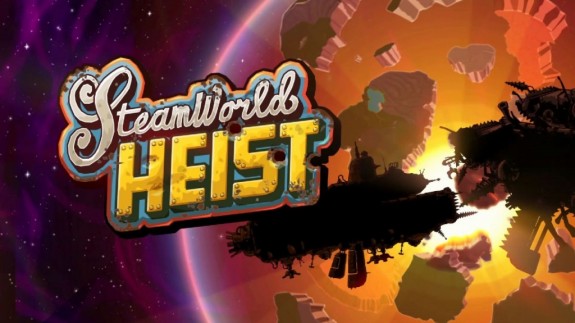 Usually, Image & Form uploaded Q&A videos for SteamWorld Heist videos at the same time as the results of the latest SteamWorld Ambassador Challenge. But today, we not only get one such video out of the blue, but Brjan Sigurgeirsson and Julius Goldbog also answered a looooot of questions.
Here's all the topics covered in this new Q&A video for SteamWorld Heist:
– New Game+ and unlockable characters
– Differences between 3DS and Wii U versions
– Next platform for SteamWorld Heist
– Side quests and free pillaging
– Number of hats in the game
– Average play time
– The future of the SteamWorld saga
– Sponsoring let's players/streamers/YouTubers
– How we feel when wee see people play our games
– Why do I never win a SteamWorld Ambassador Challenge?
Here's the video:
And in case you missed it, here's the latest trailer for the Nintendo 3DS version of SteamWorld Heist (which will be the first to launch)… after the break!
SteamWorld Heist (3DS) will come out this Fall in Europe and North America. The Wii U version will follow at a later date.
Source: Image & Form