Star Fox Zero: latest batch of screenshots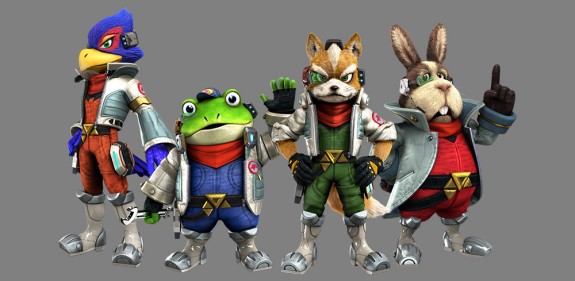 Last week, Nintendo finally revealed the release date for Star Fox Zero (the long-awaited return of Fox McCloud in a mainline entry): November 20th in Europe and North America. The game was showcased at PAX Prime 2015 last week-end, in Seattle, but the playable demo didn't include any new elements or areas compared to the E3 demo.
And unfortunately, the new batch of screenshots revealed today by Nintendo doesn't show anything really new either. That being said, the screens do allow us to get another look at the various segments found in Star Fox Zero: those onboard the Arwing, the Landmaster, the Gyrowing (a new vehicle which can be used for hacking) and the Walker.
Here's the latest batch of screenshots for Star Fox Zero on Wii U:
Star Fox Zero (Wii U) comes out on November 20th in Europe and North America, and later this year in Japan.