Project X Zone 2: new characters, gameplay systems, screenshots and more
As mentionned yesterday, Famitsu is showcasing Project X Zone 2: Brave New World in its latest issue. Now that the magazine is out in Japan, Famitsu has revealed some new screenshots and details for the game. We get to see some new characters, but also some new gameplay systems and more!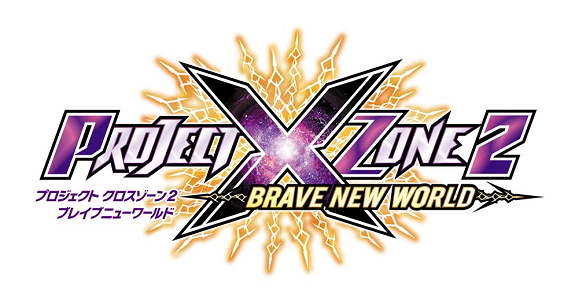 Let's start right away with the new characters:
Saya (voiced by Ari Orikasa): the main antagonist from Namco x Capcom;
Sheath (voiced by Kotono Mitsuishi): a new character;
Sylphy (voiced by Tanaka Rie), from Lost World (Forgotten Worlds): manages a weapon shop;
Miyuki (voiced by Fumiko Orikasa), from Ordyne.
Next, we have details about new gameplay systems, which are about Customisation. When you win battles, you get CP (Customisation Points): you can use those to improve the skills of your characters, but also have them learn new ones. That way, you can make sure your characters are balanced by compensating for their shortcomings.
Each skill and special attack can be upgraded, with up to 8 levels. Doing so makes them more powerful, increases the chances of critical hits, etc. Of course, there's a catch: each time you level up a skill, you will need more CP to reach the next level.
Auto Skills: those are skills that are triggered automatically when the right conditions are met. There's various types of Auto Skills, and they need CP to be learnt.
Finally, Famitsu gives some details about the music included in the Special Selection Soundtrack CD, which comes with the Special Edition and the Original Sound Edition. The album will have 33 songs in total, with 74 minutes of music.
Here's some of the tracks included in the album:
Capcom
Theme of Ryu -SFIV Arrange – (from the Street Fighter series)
Opening Stage (ROCKMAN X3) (from the Mega Man X series)
Pursuit ~cornered~ (from the Ace Attorney series)
SEGA
Ride The Tiger (from the Virtua Fighter series)
Geki! Teikoku Kagekidan (from the Sakura Taisen series)
Go Straight (from the Streets of Rage series)
Bandai-Namco
Yasashi Ryoute (from .hack // GU)
F.A.T.E. (from God Eater 2)
Subarashiki Shin Sekai (from Namco X Capcom)
Here's the latest batch of screenshots for Project X Zone 2: Brave New World, showcasing the new characters and gameplay systems:
Project X Zone 2: Brave New World (3DS) comes out on November 12th in Japan, and in Early 2016 in Europe and North America.
Source: Famitsu