Project X Zone 2: more screenshots for the new characters, stage show at TGS 2015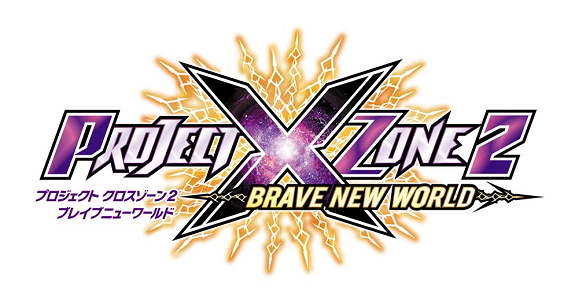 This week, Famitsu revealed some new characters for Project X Zone 2: Brave New World: click here for the full list of new playable characters (7) and enemies (4)! If that's not enough for you, there's nothing to worry about: Bandai-Namco updated the official website for the game this morning, revealing even more screenshots. You will find them all below, along with the screenshots from Wednesday in better quality!
But before that, some details about the stage show for Project X Zone 2: Brave New World at the Tokyo Game Show, next week. It will take place next week, on September 19th (Saturday), and will have the following participants/guests:
Hiroshi Fujioka (actor for Segata Sanshiro)
Sugita Tomokazu (voice actor for Axel Stone)
marina (singer of the Opening and Ending songs)
Kensuke Tsukanaka (Producer, Bandai-Namco)
Soichiro Morizumi (Director, Monolith Software)
It will be streamed lived next on Bandai-Namco's website, at:
Japan: 3.30PM
Europe: 8.30AM
UK: 7.30AM
North America (EDT): 2.30AM
North America (PDT): 11.30PM (September 18th)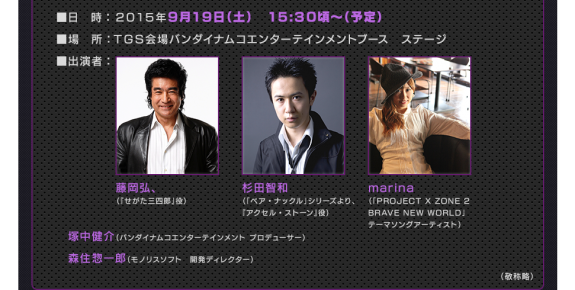 Finally, here's the screenshots for Project X Zone 2: Brave New World, on Nintendo 3DS… after the break!
Project X Zone 2: Brave New World (3DS) comes out on November 12th in Japan, and early next year in Europe and North America.
Source: 4Gamer.net / Bandai-Namco