Pokémon Sun and Moon: new trailer, reveals Professor Oak's cousin
On Tuesday, The Pokémon Company  shared several new trailers for Pokémon Sun and Moon, revealing quite a bit of new details and some Pokémon. If you thought this would be all for this week, you're wrong! Today, The Pokémon Company one more trailer for the game, which contains a pretty unexpected reveal.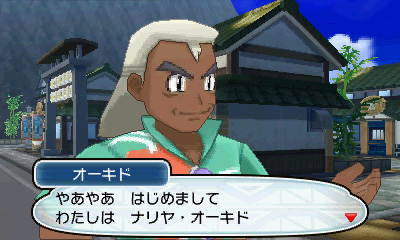 That reveal is Nariya Okido, who is Professor Oak's cousin (Okido is the Japanese name of Professor Oak). It's not quite clear what his role will be in the game, but we do know he's doing research on the Region Forms. Since those are only for Gen 1 Pokémon so far, it does make sense that the expert in that field is based on a character from Gen 1!
Other than that, the trailer shows various tidbits from the game, showcasing pretty much all the other elements revealed in the past few months. There isn't anything really new (no new Pokémon for example), though we do get the (Japanese) name of some of the Poké Ride options: Lapras Swim, Sharpedo Jet, Charizard Flight (thanks, Serebii).
Here's the new trailer for Pokémon Sun and Moon:
https://www.youtube.com/watch?v=8oO_P4GX_RA
Can't keep up with all the new details and trailers? Well… it's far from over! The Pokémon Company announced that even more details would be revealed next week, on September 14th at the usual time:
Europe: 3PM
UK: 2PM
North America (EST): 9AM
North America (PST): 6AM
Japan: 10PM
This new update will most likely cover more or less the same details as CoroCoro magazine, which comes out the following day (September 15th)… but with the usual leaks a few days before!
Finally, here's some pics of Pokémon toys that Takara Tomy is planning to release in the upcoming weeks/months:
Pokémon Sun and Moon (3DS) comes out on November 18th in Japan and North America, and November 23rd in Europe.
Source: Game Watch