Pokémon Shuffle reaches 1 million downloads worldwide
This morning, The Pokémon Company announced that Pokémon Shuffle has been downloaded over 1 million times worldwide. Unfortunately, they don't give any precise numbers for each region, and no words on microtransactions either (which is the sole way for the game to earn any revenue without any advertising).
To celebrate, The Pokémon Company is giving away a Complexity -1: a special item that allows you to remove one Pokémon from the field (and usually costs 9 000 coins). All you need to do to get yours is to use the check-in option once between March 2nd (today) and March 31st.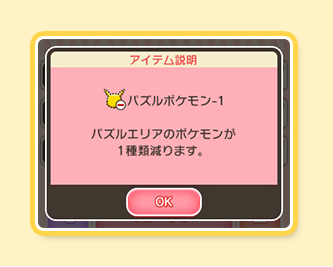 Source: The Pokémon Company