Pokémon news round-up (Feb. 26): Pokémon Shuffle, Pokémon Bank and more
Pokémon Shuffle – Daily Challenge
A new daily challenge for Pokémon Shuffle is now available: Mow Rotom. It can only be played once per day (just like the other daily challenges), and will be available every Thursday for the next three weeks.

Pokémon Omega Ruby / Alpha Sapphire – Serena's Fennekin distribution
If you own a Japanese copy of Pokémon Omega Ruby and/or Alpha Sapphire, you can now get a special Fennekin, based on Serena's Fennekin (from the anime). It comes with the rare item Destiny Knot, and also has a High Cute contest stat. To get it, you need to use the code SERENA01 from the Mystery Gift menu in Pokémon Omega Ruby / Alpha Sapphire. You have until March 31st to get your Pokémon.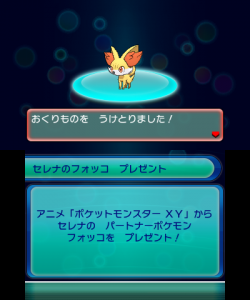 Pokémon Bank – Hidden Ability Johto Starters distribution
Announced a couple of weeks ago, the Hidden Ability Johto Starters distribution for Pokémon Bank is now live. You simply need to use the software before November 30th, and you'll get the three Pokémon. You can then transfer them to Pokémon X / Y / Omega Ruby / Alpha Sapphire using the Pokémon Link feature.
The Pokémon you get are:
– Meganium (with Leaf Guard)
– Typhlosion (with Flash Fire)
– Feraligatr (with Sheer Force)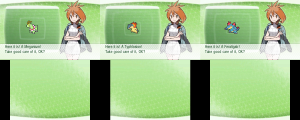 Pokémon Style
Launched a couple of days ago on Android, the Pokémon Style app (which allows you to customise your smartphone with various backgrounds and icons) is now available on iOS in Japan.
Source: Serebii