NyaNyaNya! Neko Mario Time #41
This morning, Nintendo uploaded the 41st episode of its webshow aimed at kids: NyaNyaNya! Neko Mario Time.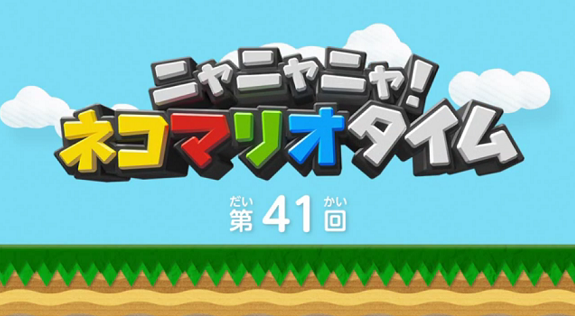 Here's the contents of NyaNyaNya! Neko Mario Time #41:
The Way to the Dr. Squid – Splatoon
During this segment, they look at some of the sub weapons in Splatoon:
a) Splat Bombs;
b) Seeker, that you can use them to make paths for you and your team;
c) Splash Wall, to block the progression of your opponents;
d) Sprinkler, that you can attach to walls, the floor and even the ceiling.
Subweapons use quite a bit of ink, and the lamp on your ink tank tells you when you can use them!
Quizz: Neko Mario Q – Yo-kai Watch Busters
1) What's the type of this Yo-kai?
2) Who's the manager of the Busters House?
3) What happens on the stage when that boss uses its special attack?
Nintendo eShop showcase – Nintendo Game Seminar
In this segment, they showcased the four games from the Nintendo Game Seminar, which were released a few days ago on the Japanese Nintendo eShop (Wii U). Please click here for more details about them!
Let's Super Mario
They ended the NyaNyaNya! Neko Mario Time #41 with a quick note about the Let's Super Mario, the special website opened for the Super Mario Bros. 30th Anniversary.
Here's the NyaNyaNya! Neko Mario Time #41:
Source: Nintendo