Nintendo Minute (Feb. 12) – Fire Emblem FEbruary: Hoshido VS. Nohr Showdown, more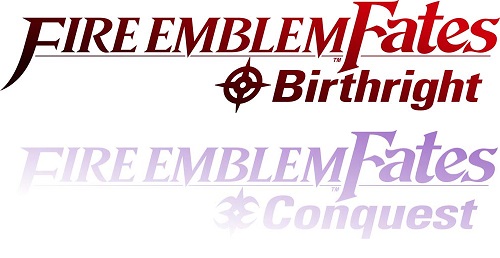 Fire Emblem Fates comes out next week in North America, where it will be available in two versions: Birthright and Conquest. But unlike the two versions of a mainline Pokémon games, those are actually two separate games with their own story, characters, and more (obviously, the two are linked).
But it's not just the story and characters that change: there's also noticeable differences when it comes to gameplay, with Conquest being considerable harder and unforgiving. Wondering which version you should pick up? Then this week's episode of Nintendo Minute is for you! In this one, Kit and Krysta discusses the differences between the two versions, so you can find out which one is for you.
Hi, let us commence week two of Fire Emblem FEbruary! We've been playing the game and by that we mean we are totally obsessed and many hours have already been poured into these games. This week we reveal which version we've been playing and discuss the differences between Conquest and Birthright. The game comes out in a week and we can't wait to see which path you guys will choose. As always, thanks so much for watching and we hope you have a great weekend.

-Kit & Krysta
Here's the latest episode of Nintendo Minute (February 12th):
Head after the break for the rest of this post (with another video, and more)!
Talking of Kit and Krysta, the pair list 5 things they loved in Fire Emblem Fates: Birthright / Conquest. You can check it out on Nintendo's Tumblr!
Next, we have the second episode of Life on the Frontlines, which is called "Star-Crossed Royals". It introduces the following elements:
the members of the Royal Family of Hoshido and Nohr
the relationships (with unit pairing, support conversations, and more)
the classes (with class changes, the various types of seals, and more)
Here's the video:
The next episode will focus on the My Castle feature, but also internet battles, and amiibo.
Finally, if you want a clarification on how Skinship works in the North American (and most likely European) version of the game, you can check out this post on NintendoLife!
Fire Emblem Fates: Birthright / Conquest (3DS) comes out on February 19th in North America, and later this year in Europe.