Nintendo 3DS Themes of the Week – Week 45 2017 (Europe, Japan, North America)
In this post, you will find the list of all the Nintendo 3DS Themes releasing during Week 45, 2017 in Europe, Japan, and North America!
Europe (November 10th)
To be added on November 9th. If past that date, then nothing was released in Europe that week.
Japan (November 8th)
Unfortunately, no new Nintendo 3DS Theme was released this week in Japan.
North America (November 9th)
This week, only one new Nintendo 3DS Theme will be released in North America, and it's the one for Story of Seasons: Trio of Towns!
Here's the "line-up" for the Nintendo 3DS Theme Shop this week in North America:
STORY OF SEASONS: Trio of Towns (XSEED): $1.99
Here's what this theme looks like: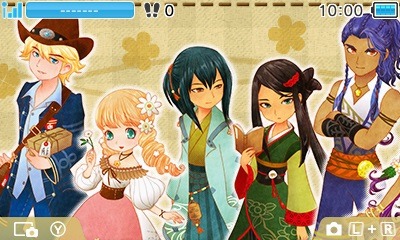 Source: Nintendo eShop PR