Monster Hunter news (July 18): MH Generations @ Comic-Con / MH Stories anime
Today's Monster Hunter news:
Monster Hunter Stories
Monster Hunter Generations
Monster Hunter Stories
In the past few days, Capcom has shared several videos showcasing the Otomo (partner monsters) in Monster Hunter Stories. We're gathering them all in a single post: click here to check it out! We will keep it updated as new videos are shared.
Monster Hunter Generations
The San Diego Comci-Con takes place from July 20th to July 24th, and on July 23rd, there will be a World of Monster Hunter panel. During that panel, members of the development team will be there to share "brand new behind-the-scenes info and insights" about Monster Hunter Generations, along with "exclusive new footage and announcements, as well as some special surprises".
Since Monster Hunter Generations came out last week in Europe and North America, we can expect the surprises/announcements are about upcoming DLC. It's quite likely the very first DLC pack will be dated, and a new collaboration revealed.
The World of Monster Hunter panel will be held on July 23rd, from 3PM to 4PM local time (6PM to 7PM EST / 11PM to 12AM BST / Day +1 12AM to 1AM CEST).
Source: San Diego Comic-Con
Monster Hunter Stories: Ride-On!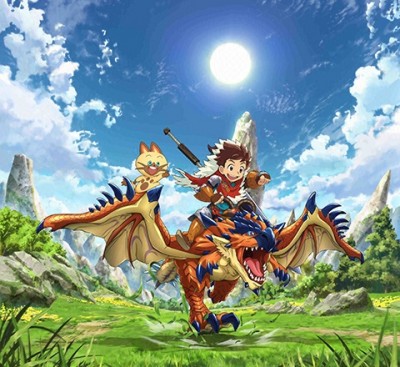 Last week, it was announced that "Panorama" by KANJANI Eight (a male idol group) would perform the opening song of Monster Hunter Stories: Ride-On! (the anime series).
Also, it was announced that other TV Channels/network would broadcast the anime:
Hokkaido Bunka Housou
Sendai Broadcasting
Tokai TV
Kansai TV
Okayama Broadcasting
TV Nishinippon
Source: official website
Via: ANN