Minecraft: new update available, fixes issues joining public Battle Mini Games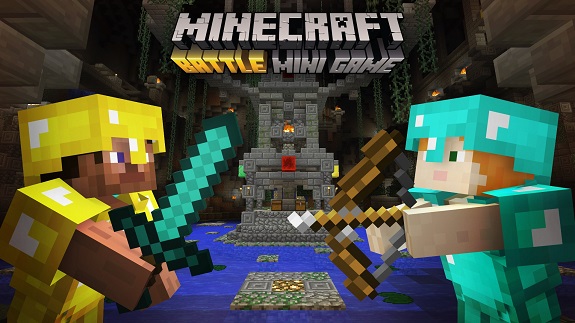 On Tuesday, the console version of Minecraft received a brand new update. This update brought quite a lot of additions, changes, and fixes (click here for the full patch notes!), but also added the Battle Mini Games (a new console-exclusive mode, announced last month).
Unfortunately, one nasty glitch came to crash the party: if you tried to join a public Battle Mini Game lobby, you would get various issues (including crashes). Fortunately, a patch has already been deployed, and is available for download right now. Naturally, it's highly recommended you download and install it as soon as possible (especially if you're planning to play the Battle Mini Game).
To download this new update, you have two options:
let the console do its thing if you have automatic downloads activated. You should have the latest version installed the next time you turn on your Wii U and launch the game;
if you don't, you can launch Minecraft from the Home Menu (not the Quick Start Menu!), in order to trigger the download manually.
Unfortunately, we do not have patchnotes for this new update, but if they get posted, we will make sure to update this post!
Source: 4J Studios