Mario Kart 8: second DLC pack to include Baby Park and Metroid track?
During the April 1st/2nd Nintendo Direct, Nintendo announced that the second DLC pack for Mario Kart 8 would come out a bit early: on April 23rd (next week), instead of May. Unfortunately, only one new track was revealed (Animal Crossing, with its four seasons), and we don't know anything about the 7 other tracks included in the pack.
But thanks to some users who did some datamining, the name of several tracks may have been found. Those actually come from the file system of the game, and more precisely the "list of tracks and their streamable audio". Along with the 8 tracks from the first DLC pack, 5 more were added back in November, but weren't used…
– 3DS_NEOBOWSERCITY (Mario kart 7 circuit, Neo Bowser City)
– GC_BABYPARK (Mario Kart Double Dash!! circuit, Baby Park)
– WU_ANIMAL (new Wii U circuit, the Animal Crossing one showcased during the Nintendo Direct)
– WU_METRO (new Wii U circuit, based on Metroid?)
– WU_WOODS (new Wii U circuit, most likely the one in the bottom right corner on the pic below).
Of course, those aren't 100% confirmed yet, but since the DLC pack comes out next week, we don't have much longer to wait until we have a confirmation (or not)!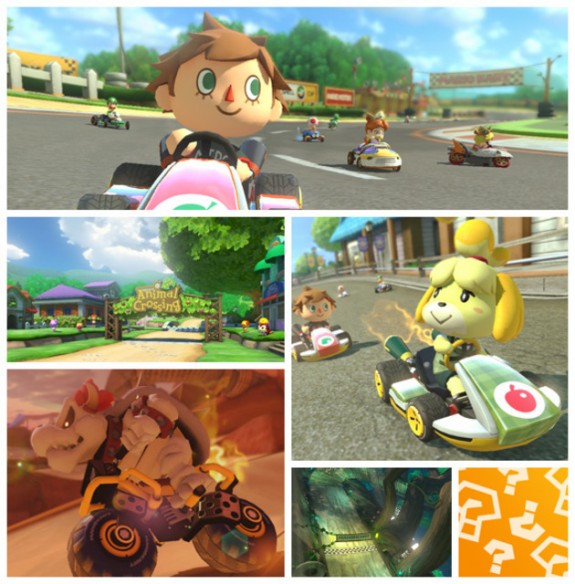 The second DLC pack for Mario Kart 8 comes out on April 23rd!
Source: NeoGAF