LEGO Star Wars: The Force Awakens – More details on the extra canon content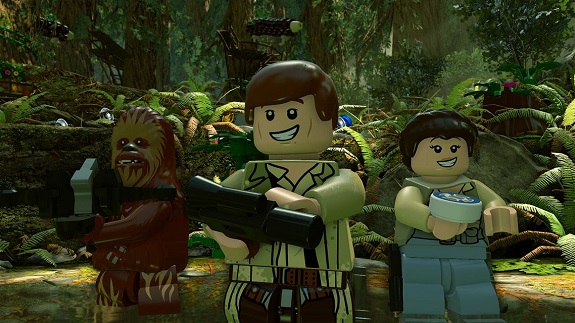 Back when LEGO Star Wars: The Force Awakens was revealed, it was announced that it would feature extra canon content, not found in the film. We even got some details about it back in February, followed by a trailer yesterday. And thanks to Polygon, we finally have all the details about that extra canon content.
There will be a total of 6 chapters/adventures, which are as follows:
Rathtar Hunting – Follows Han Solo and Chewbacca's voyage to capture the ravenous Rathtars;
Lor San Tekka's Return – Uncovers the secrets behind Lor San Tekka's journey to the Jakku Village;
Poe to the Rescue – Shows Poe Dameron's daring rescue mission to save Admiral Ackbar;
Crimson Corsair – Show how the Crimson Corsair foiled the plans of the First Order;
Trouble Over Taul – Reveals how C-3PO's got his new red arm;
Ottegan Assault – Reveals how the Resistance and the First Order came to find Lor San Tekka on Jakku.
Naturally, LEGO Star Wars: The Force Awakens features dialogue from the actual film, but also brand new dialogues recorded by the original voice actors:
Daisy Ridley
John Boyega
Adam Driver
Harrison Ford
Carrie Fisher
Max Von Sydow
LEGO Star Wars: The Force Awakens (Wii U, 3DS) comes out on June 28th in Europe and North America, and October 13th in Japan.
Source: Polygon