[Japan] Nintendo eShop line-up (Jan. 27) – Mini Mario & Friends
This week, the line-up for the Nintendo eShop in Japan is a bit on the light side, especially if you don't take into account the new Wii U Virtual Console titles. The highlight of this week is most definitely Mini Mario & Friends: amiibo Challenge, a game you can only download using a serial code. Said code comes with the purchase of any amiibo at participating retailers (it will be released separately at a later date).
Bolded are games we recommend.
Wii U
Mini Mario & Friends: amiibo Challenge (Nintendo): Free
Mario Tennis: Ultra Smash (Nintendo): 5 076 Yen
Wii U Virtual Console
Nintendo 3DS
Mini Mario & Friends: amiibo Challenge (Nintendo): Free
Nazo no Mini Game: Choigae (Mechanic Arms): 500 Yen
Nintendo 3DS Themes
Nintendo Badge Arcade
This week, Nintendo added:
Animal Crossing – Egypt: 5 panels
Pokémon: 5 panels
2 free plays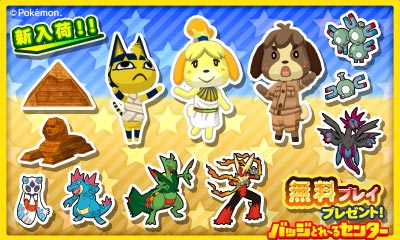 Source: Nintendo eShop / Nintendo
Via: Japanese Nintendo