Indie news (Feb. 26) – SteamWorld Heist: The Engine Room #11, more
Today's Indie news:
SteamWorld Heist
RIVE
Star Ghost
Shakedown Hawaii
Slain!
Planet Diver
Cube Creator 3D
Nnooo
SteamWorld Heist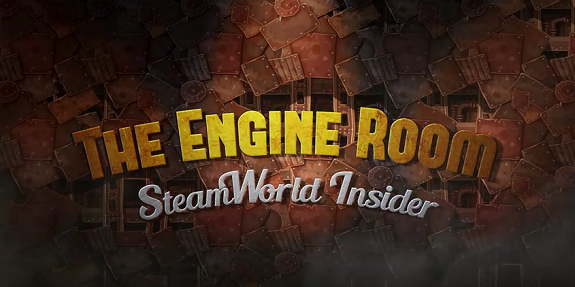 Today, Image & Form uploaded the 11th episode of The Engine Room, their webshow entirely dedicated to the SteamWorld universe. This one is a Q&A with Steam Powered Giraffe, who are the one responsible for the soundtrack of SteamWorld Heist.
Here's the questions answered in the Q&A:
How did the band come to meet with Image & Form?
Are you going to Europe?
Favorite characters and hats in SteamWorld Heist
Is the soundtrack coming to Spotify?
Head after the break for the rest of this post!
RIVE
RIVE is an intense twin-stick shooter Two Tribes has been working on for quite a while already. It was originally supposed to launch in 2015, on Wii U, but it was ultimately delayed. We still don't have a release date for it, but we do know the game will be playable at the Game Developers Conference next month (from March 14th to March 17th).
Today, the developers shared a new trailer for the game (make sure to pick 720p in order to get 60fps!):
Star Ghost
Earlier this week, we learned from the Nintendo eShop that Star Ghost was coming to Wii U next month. And today, Squarehead Studios confirmed the news via a Press Release, providing us with some additional details. The game is described as an "exciting evolution of the side-scrolling shoot-em-up", and featuresprocedurally generated levels, a unique control scheme, and an atmospheric soundtrack from the one and only David Wise.
In this game, your mission is to save the galaxy from the Megaton empire. To do that, you will have to go through 12 star systems, navigate fragments of exploding planets, survive intense asteroid field, and digfighting deadly Sentinel ships.
Interested? Check out the trailer and some screenshots:
Star Ghost (Wii U) will be released next month in Europe and North America.
Source: Squarehead Studios
Shakedown Hawaii
Today, Brian Provinciano shared one screenshot for Shakedown Hawaii, which is coming to the Nintendo eShop of the Nintendo 3DS:
Slain!
Yesterday, Game Create published an interview with Curt Victor Bryant: former Celtic Frost guitarist, and composer for Slain! (which is coming to Wii U). You can click here to check it out! It tackles various topics, such as how he got involved with Slain!, what kind of guidelines he received from the developers (he didn't get any), if he composed the music by himself (he did!), whether he's into video games, and more.
Planet Diver
Planet Diver is an action game in which you play as an interstellar wingsuit diver. Your goal? Dive through various alien planets, while dodging lava, obstacles, and strange life forms in over 75 different and randomly generated missions. The game will get a Wii U version in the future, but we don't have a date for it right now.
If you're curious about the game, check out the trailer for the PC version:
Source: Siliconera
Cube Creator 3D
Yesterday, Big John Games announced that they were currently working on adding multiplayer to Cube Creator 3D (on Nintendo 3DS). They showed one lone screenshot, with a player looking at two other players:
Unfortunately, we don't know when the update with multiplayer will be released.
Nnooo
Yesterday, Stevivor published an interview with Bruce Thomson and Nic Watt from Nnoo: you can click here to check it out. In this interview, the developers explains how they transitioned from releasing games only on Nintendo platform to going multiplatform.
forma.8
formar.8 is an action/adventure game developed by MixedBagGames. We haven't heard about the game in a long time (since June 2015), but at least we did get a brand new artwork a couple of minutes ago.
Here it is: