Hyrule Warriors Legends: website update (Linkle, Ganondorf's trident, more)
Famitsu magazine came out today in Japan, and has some new details about Hyrule Warriors Legends (click here to read them!). A few hours after the magazine came out, Koei-Tecmo updated the official website with some pictures and some additional details. It only mentions Linkle and her story, as well as Ganondorf's new trident weapon, but not the updated stages for some reason.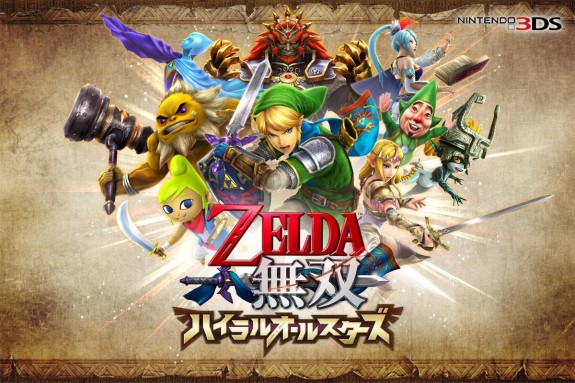 Let's start with Linkle, a young girl from a small village who lives surrounded by Cuccos. She's a rather cheerful person, always ready to help someone in trouble. She carries a mysterious gold compass, which is a precious heirloom she inherited from her grandmother. It has been passed down through the generations in her family.
One day, she hears that the Kingdom of Hyrule is in danger, so she decides to go on a journey in order to save it. On the way there, she meets Skull Kid in the woods, who steals her precious compass. On her journey, she also come across (True Form) Midna. Famitsu describes her story as a  "backstage" of the main story.
Here's various pictures for Linkle (including cutscenes for her story) and Ganondorf with his new Trident weapon (the character trailer next week is for him!):
Hyrule Warriors Legends (3DS) comes out on January 21st in Japan, and March 25th in Europe and North America.