Hyrule Warriors Legends: Toon Link to be playable, new story content for The Wind Waker
Back at E3, Nintendo revealed that Koei-Tecmo was working on Hyrule Warriors: Legends for the Nintendo 3DS. This handheld version will have some additional content, including some brand new characters that will be transferrable to Hyrule Warriors on Wii U.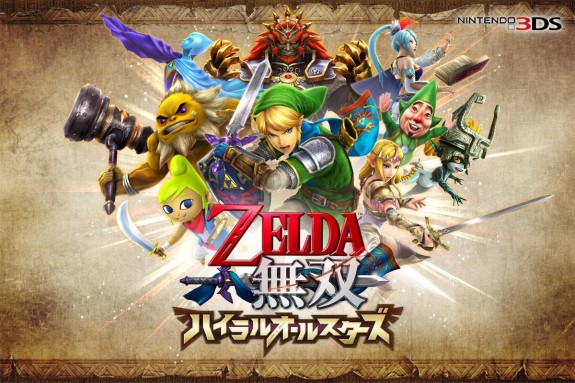 Since the announcement, we haven't had any new details about the game, but this is about to change this week. As mentioned a few days ago, Hyrule Warriors Legends will be playable at the Tokyo Game Show next week (September 17-20), and just like we predicted, Famitsu will have some additional details about the game before the actual show.
According to leaks (not 100% confirmed for now), Toon Link is one of the new playable characters in Hyrule Warriors Legends. Unsurprisingly, he will use a sword to fight, and is said to be quite agile. Apparently, despite the fact that the game will have some additional story for The Wind Waker, he will not be in the Legend Mode. He will, however, be playable in the other modes, and in Hyrule Warriors on Wii U (most likely transferrable).
About the new story content for The Legend of Zelda: The Wind Waker (in Legend Mode), we learn that Tetra and the King of Hyrule will both be present (which isn't surprising at all!)… along with the Helmaroc King, which is most likely one of the new boss characters in Hyrule Warriors Legends.
As a bonus, here's some Hyrule Warriors gashapon toys from Japan:
Hyrule Warriors Legends (3DS) will come out in early 2016, worldwide.
Source: Famitsu
Via: Hachima