Hyrule Warriors Legends: first update available (Ver. 1.2.0)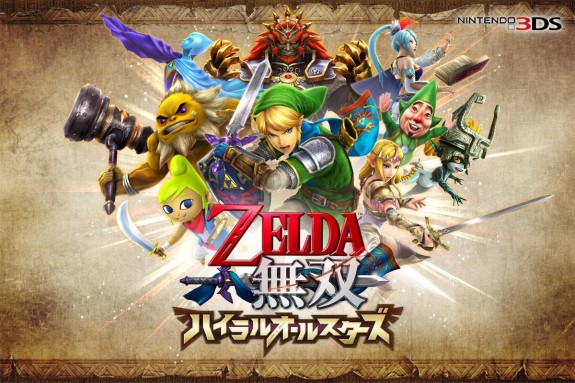 After many months of waiting, Hyrule Warriors Legends is now available in Europe, on Nintendo 3DS (North American fans will have to wait a few more hours, until tomorrow!). And just like Hyrule Warriors on Wii U, an update is available for download right now. If you plan to purchase the Season Pass, you have no choice but to install it first!
The update brings the game to Ver. 1.2.0, and does the following:
adds an option to delete your save data (which was missing when the game launched in Japan, back in January). To do so, you need to hold down A + B + X + Y after launching the game from the Home Menu. be careful: once deleted, there is no way to get your save data back;
adds an option to buy and download DLC for the game. To do so, simply go to the Main Menu > Extras > Add-on Content;
adds the Wind Waker Robes costume for Ganondorf, which is given to you for free when you buy the Season Pass for the game:
improves stability.
This update requires 221 blocks / 27.6MB of free space on your SD Card. To download it, you have three options:
launch the game from the Home Menu of your Nintendo 3DS, while being connected to the internet: you should get a prompt when doing so;
search for Hyrule Warriors Legends on the Nintendo eShop;
use the option in the Nintendo eShop settings.
To make sure that you have the latest version installed, simply launch the game. You should see "Ver. 1.2.0" just below the game's title: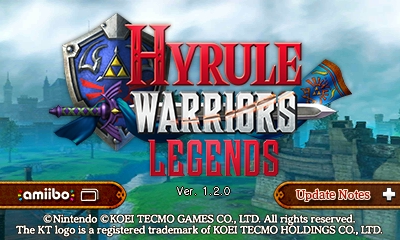 Hyrule Warriors Legends (3DS) comes out tomorrow in North America.