Fire Emblem news (Mar. 29): Fire Emblem Echoes (overview trailer) / Fire Emblem Heroes (Spring Festival)
Today's Fire Emblem news: an overview trailer for Fire Emblem Echoes: Shadows of Valentia, but also…
Fire Emblem Heroes: Spring Festival
Fire Emlem Echoes: Shadows of Valentia
Today, Nintendo uploaded the usual overview trailer for Fire Emblem Echoes: Shadows of Valentia, which comes out in less than a month in Japan. Unfortunately, it doesn't reveal anything really new that wasn't previously detailed via the official website or Famitsu magazine.
So, without further ado, here's the overview trailer for the game:
The trailer starts by briefly introducing the story, with the two opposing Kingdoms, as well as the two main characters: Alm and Celica. You can follow their story independently, and you can switch from one to the other at any point.
It then shows the traditional battles that fans of the Fire Emblem series are more than familiar with, before introducing some of the characters. We also get to see some of the terrains, such as the forest (that lowers accuracy).
Naturally, during battle, units can get some XP, which allows them to level up. After a while, you can change their class. To get the upper hand in battle, you can equip units with one item, to give them various bonuses and/or increase their stats.
But this game isn't all about battles: there's also towns and dungeons to explore. In the former, you can discuss with various villagers in order to gather intel, and even meet new allies to recruit (also: search places for items!). In the latter, there's treasure to be found… alongside enemies, of course.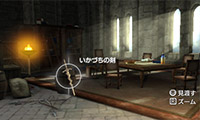 Finally, the trailer goes over the Classic / Casual modes, Mila's Turnwheel, and more. There's also the Limited Edition and the amiibo features!
Also, the official wesite was updated with a new video clip, showcasing Dungeon Exploration. The website confirms that players can revisit dungeons they previously explored.
Fire Emblem Echoes: Shadows of Valentia (3DS) comes out on April 20th in Japan, and May 19th in Europe.
Fire Emblem Heroes
Yesterday, Nintendo teased special versions of existing characters (wearing bunny ears, of all things!), that would soon be added to Fire Emblem Heroes. Those are for the Spring Festival, that will be live from March 30th to April 14th. It will allow players to get the following characters via a special Summoning Focus:
Chrom, the Spring Exalt (from Fire Emblem Awakening). Voiced by Matthew Mercer. Artist: Ebila;
Lucina, the Spring Exalt (from Fire Emblem Awakening). Voiced by Alexis Tipton. Artist: Tomioka Jiro;
Xander, the Spring Prince (from Fire Emblem Fates: Conquest). Voiced by George Spelvin. Artist: Suckane Kumiko;
Camilla, the Spring Princess (from Fire Emblem Fates: Conquest). Voiced by Misty Lee. Artist: Maeshima Shigeki.
This new Summoning Focus will also come with the usual Paralogue Missions, the Spring Festival.
Here's the trailer in English and Japanese:
Naturally, the Fire Emblem Heroes Events post and the list of confirmed characters have both been updated already!