Fire Emblem Heroes: Top 20 most popular Support pairs (Heroes + Summoner)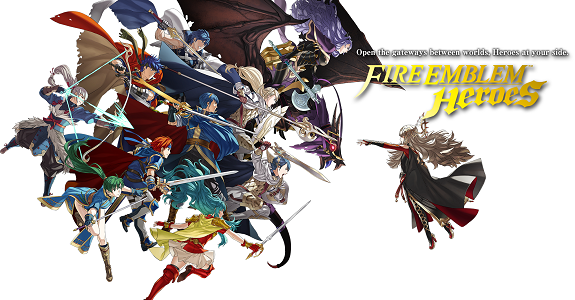 Last month, an update for Fire Emblem Heroes added a feature called Ally Support, that allows you to set up pairs of Heroes. Doing so grants you various bonuses, depending on the level of the bond between the two Heroes. It's a pretty neat feature, directly inspired from the more recent Fire Emblem games (though it doesn't quite work the same way).
Now, if you're wondering which Heroes players are pairing, you're in luck: the official Twitter account in Japan has shared the Top 20 of the most popular Hero pairings!
Here's the Top 20 for Ally Support:
Alfonse x Sharena
Lyn (Brave) x Reinhardt
Lyn (Brave) x Roy (Brave)
Lyn (Brave) x Ninian
Xander x Reinhardt
Ike (Brave) x Lucina (Brave)
Ike (Brave) x Ike
Ike (Brave) x Lyn (Brave)
Xander x Camus
Ike x Lyn (Brave)
Nino x Eirika
Lyn (Brave) x Lucina (Brave)
Ike x Lucina (Brave)
Hector x Lyn (Brave)
Lyn (Brave) x Azura
Cecilia x Reinhardt
Xander x Lyn (Brave)
Ephraim x Eirika
Olivia x Lyn (Brave)
Ike x Soren
Based on this Top 20, it's probably safe to assume that Lyn was the most popular character from the Brave Heroes Summoning Focus (where players could get one of the Heroes for free). That, or players who picked up one of the others didn't bother pairing them up. The #1 pairing is not surprising at all: Alfonse and Sharena are two Heroes that all players have, after all!
This Top 20 is pretty great, but what about you? Did you go with a "canon" pairing, or did you simply pair Heroes you liked? Or maybe you went with a "practical" pairing, to focus on victory in battle? Make sure to let us know in the comments!
Also, here's a similar Top 20, but for Summoner Support this time around:
Lyn (Brave)
Lucina (Brave)
Ike
Ike (Brave)
Roy (Brave)
Reinhardt
Hector
Lucina
Nino
Ryouma
Ninian
Camilla
Xander
Robin (Male)
Azura
Takumi
Tharja
Julia
Lyn
Nowi
Source: Fire Emblem Heroes (Twitter) / Fire Emblem Heroes (Twitter)