Family Fishing out next week in North America
Back in July, Aksys Games announced they would release Family Fishing on the Nintendo eShop of the Nintendo 3DS. And last week, they revealed that it would come out next week in North America (and at a later date in Europe). They also shared some details about the game, along with some screenshots.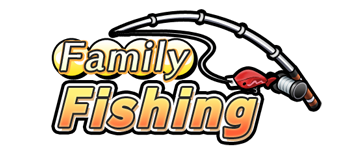 First, we have some details about the gameplay. While fishing, your Special Attack gauge will fill up: once completely full, you can launch a special "attack" (which makes catching "boss" fish much easier). Each fish has assigned points, and there's two ways for you to proceed:
you can either try and catch as many small fish as possible, in order to accumulate points;
try your luck and risk it all on the boss fish.
By collecting points, you can upgrade your fishing rod and lures, which will then allow you to catch bigger fish more easily. If you're planning to go catch the boss fish, you better be prepared beforehand!
Here's some screenshots for the game:
Family Fishing (3DS eShop) comes out on November 19th in North America, and at later date in Europe.
Source: Aksys Games