F-Zero: Nintendo of Europe tried to get Criterion to make an entry for the Wii U
F-Zero is one of those series from Nintendo that have been dormant for quite a few years now, and it's certainly not the mini-game in Nintendo Land, or the special tracks in Mario Kart 8, that will quench the thirst of hyper-speed races fans all around the world. Unfortunately, it doesn't like the series is getting a new entry any time soon… even though the Wii U almost had one at launch!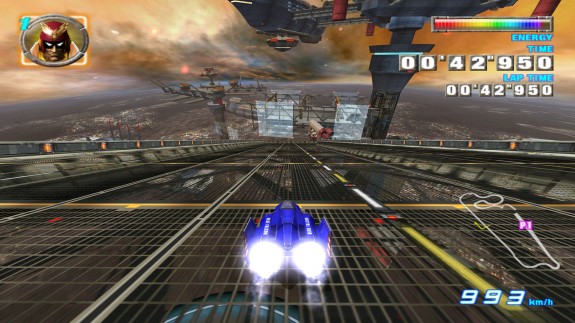 Back in 2011, Nintendo of Europe actually went to see Critierion (developers of the Burnout series) in order to get them to make a new entry for the F-Zero series. The plan was for the game to be revealed at E3 the same year, where a vertical slice of the game would have been playable (so that people could see what was in store).
Quite obviously, time was of the essence, but unfortunately, Critierion was too busy working on Need for Speed: Most Wanted (which was released on multiple platforms) to take on the job. In other words, this mysterious "F-Zero U" by Criterion is nothing but yet another game that will never come out because the timing just wasn't right.
This rather interesting piece of news comes from NintendoLife, quoting an anonymous source (which was verified by Alex Ward, founder of Criterion). For more details, you can check out the video below:
Source: NintendoLife