Europe: Teddy Together (Kuma-Tomo) announced for July 1st
Update
According to the official gamepage, Teddy Together will require 3074 blocks / 384.25 of free space.
***
Do you like announcements coming out of nowhere? Do you think teddy bears are the cutest? Would you like a game about teddy bears on your Nintendo 3DS, or your child's? If your answer to all these questions is 'Yes', then you will be glad to learn that Nintendo is planning to bring Kuma-Tomo to Europe on July 1st.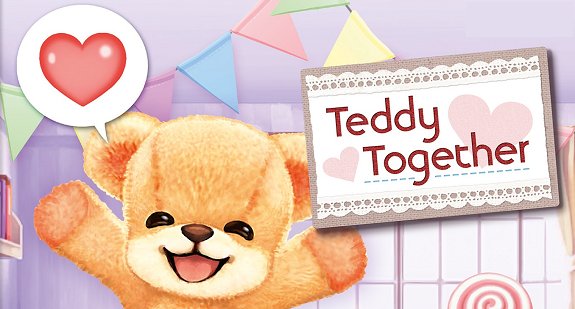 In Europe, the game will be known as Teddy Together. It's quite clearly targeted at kids, to help them develop their reading and interpersonal skills. It all starts when the teddy bear is delivered to the player's house, along with a mysterious key. Then suddenly, the teddy springs to life, and starts talking to the player.
Everyday, the player can talk to the teddy bear, in order to learn more about it and its mysterious key. It also asks various questions to the player, such as "What do you do for fun?", "How do you make friends?", and "What's your favourite food?", and actually remembers the answers for future conversations.
Teddy Together also features some mini-games: you can feed the teddy bear, cool down his food with the microphone, have him take baths, dress it up, and more. Using coins, the player can get clothes, special lollies that unlock new fur colours, and seeds that can be planted in the garden. To get coins, you simply need to play the game, but you can also some by scanning compatible amiibo figures once a day.
Finally, here's the boxart for Teddy Together:
Screenshots and artworks will be added in a few minutes!
Teddy Together (3DS) comes out on July 1st in Europe. It has been added to our Upcoming Releases page.
Source: Nintendo