Dragon Quest Monsters Joker 3: additional details and screens for the Great Riders Cup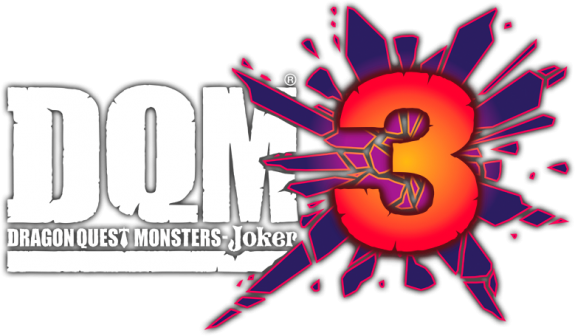 A few weeks ago, Dragon Quest Monsters Joker 3 was featured in Jump magazine, with details about the Great Riders Cup. Today, Square-Enix shared some additional details, and some screenshots, for that mode, which can be played in Single Player or Multiplayer (local wireless, or via the internet).
As mentioned last time, the rules of the Great Riders Cup are pretty simple: while riding your favorite monster, you have to go grab a Slime on the field, and then bring it back to your goal. This allows you to get some points, and naturally, it's the rider with the most points at the end who wins. You can grab several Slimes at once to get lots of points. There's several ranks for the Great Riders Cup, with better rewards as you progress through them.
Square-Enix specifies that pretty much any monster can be used to compete in the Great Riders Cup, regardless of their level or size. However, you do have to take into account the stats of your monster (such as its speed or acceleration), so make sure you think carefully before making your choice. Also, you can use various items during the race (such as bombs, or food), in order to slow down your opponents, increase your defense, and more.
If you play in Single Player, you will receive some XP if you manage to win. Depending on the rank, you can even get some pretty rare items. If you play in multiplayer, you will get some Communication Coins instead. Talking of multiplayer, the game can be played:
in local wireless, with up to 4 players (if there isn't enough players, the missing players will be controlled by the CPU);
online
Finally, here's the latest batch of screenshots for Dragon Quest Monsters Joker 3:
Dragon Quest Monsters Joker 3 (3DS) comes out on March 24th in Japan.
Source: 4Gamer.net