Daily Briefs (Jan. 30) – list of New 3DS exclusive/enhanced games, more
Here's today's Daily Briefs:
New Nintendo 3DS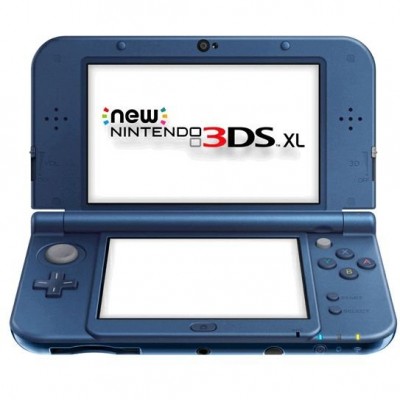 The New Nintendo 3DS came out almost 1 year ago in Europe and North America, and unfortunately, there isn't all that many exclusives games for it. Here's the list:
Xenoblade Chronicles 3D
The Bind of Isaac Rebirth
Lifespeed
Wind Up Knight 2
That being said, there's quite a few games that are "enhanced" on New Nintendo 3DS: additional controls, better framerate, extra features… You will find a list of games in this post, on NeoGAF. It's not exactly exhaustive, but it will get updated regularly (such as when new games are released)!
Super Mario Maker
On February 25th, Taito will release a new figurine for Mario, in Japan. This one is a bit special, as it's actually based on Builder Mario, from Super Mario Maker.
Unfortunately, we do not have a price for this figurine.
World Hobby Fair '16 Winter
Here's plenty of pictures of the Nintendo booth at the World Hobby Fair '16 Winter, last week:
Source: Nintendo
Head after the break for the rest of this post!
Super Famicom: The Boxart Collection Book
Do you like the gorgeous boxarts of SNES games from Japan? If yes, then the Super Famicom: The Boxart Collection Book is the book for you! Here's the official description, and some pictures:
Bitmap Books is proud to present Super Famicom: The Box Art Collection – a compilation of Japanese game packaging, professionally shot and presented as a glorious hardback edition. The book features around 250 titles, including many rare examples and some that have never before been documented in print. Sourced from the archives of renowned collector, Stuart Brett (aka Super Famicom Guy), each box is beautifully presented life-size, with a critique of the artwork, plus interviews with other collectors, explaining their love of the format.

Super Famicom: The Box Art Collection comes in a square format book, bound in charcoal grey wibalin with a gold foil block logo and lithographically printed to the highest standards. Long-time games journalist Steve Jarratt, launch editor of Edge and Nintendo magazine Total!, will oversee the text and also write the foreword.

Super Famicom: The Box Art Collection is an unmissable treat for anyone who had a passion for Nintendo's 16-bit games console, and who came to embrace the distinctive Japanese artwork adorning these iconic games.

Book specifications
250mm x 250mm, Hardback, Lithographic print, Sewn binding, Charcoal Grey wibalin cover with gold foil blocked logo.
Interested in this book? You can order it on FunstockRetro! It costs £24.99.
Yo-kai Watch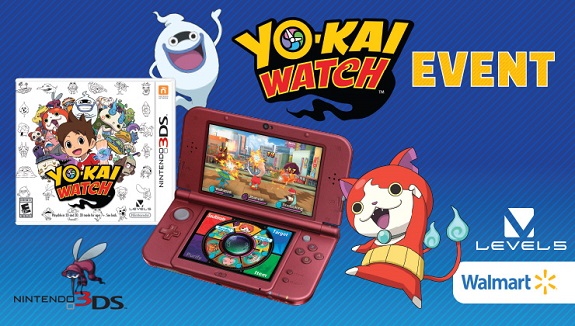 Do you live in the United States? Do you want to discover Yo-kai Watch? If yes, then you should head to one of the participating Walmart stores for a special event, next week (on Saturday, February 6th from 1PM to 4PM). There will be some demos for the game, and even giveaways. You can find more information and the list of participating stores by clicking here!
Pokémon Super Mystery Dungeon
Here's the latest promo video for Pokémon Super Mystery Dungeon, which comes out on February 19th in Europe:
Monster Hunter
Here's the latest cat-astic promotional video for Monster Hunter (now with English subtitles):
Paradise Lost: First Contact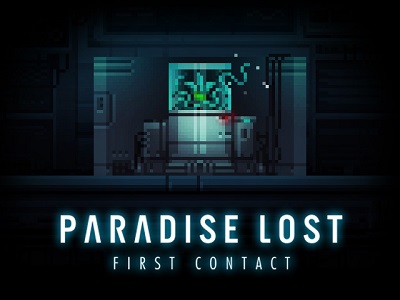 Paradise Lost: First Contact is an indie game coming "soon" to Wii U, via the Nintendo eShop. You get to play as an alien plant, who wants to escape from a scientific facily. Yesterday, the developers gave some news about the game in the latest Kickstarter update: you can click here to read it right away!
Here's all the details you'll find in this update:
HUD changes
New Skill selection system
Skill Tree
Interaction markers
various fixes based on demo feedback
and more!
Kung Fu Panda: Showdown of Legendary Legends
Yesterday, some DLC for Kung Fu Panda: Showdown of Legendary Legends (available on Wii U and Nintendo 3DS) went live:
4 new characters (Warrior Po, Rhino Armored Li, Armored Mr. Ping and Jombie Porcupine)
6 new skins (Jombie Monkey, Jombie Oogway, Jombie Croc, Jombie Chicken, Jombie Shifu, and Jombie Crane)
2 new environments: Spirit Realm, Panda Village