Daily Briefs (Jan. 16) – Twilight Princess HD music CD, Adventures of Pip, more
The Legend of Zelda: Twilight Princess HD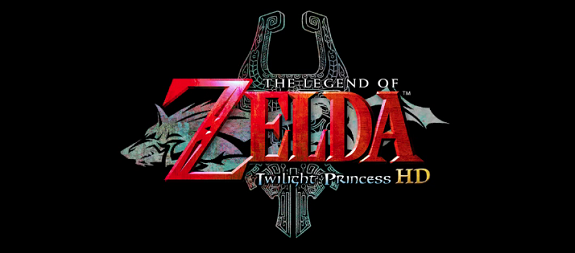 In Europe, all copies of the Limited Edition of The Legend of Zelda: Twilight Princess HD will include a soundtrack CD, no matter where you pre-order it. But in the United States, you will have to place an order at GameStop if you want it!
If you live in the UK, pre-orders are now live on the Nintendo UK Web Store. Click here to check all the bundles available!
Bravely Second
Talking of pre-orders, if you place one for Collector's Edition of Bravely Second: End Layer in the UK  you will get some exclusive costumes for the playable characters!
Bravely Second: End Layer (3DS) comes out on February 26th in Europe, and this Spring in North America.
Nintendo patent
Nowadays, just about anyone with a Wii U can easily create and share Super Mario Bros. levels thanks to Super Mario Maker. But it turns out Nintendo was looking to do something similar way back in 1994! A patent unearthed by Ekurisona shows that Nintendo was working on a stand-alone console, to allow players to easily create video games.
According to that patent, you would have been able to share levels with other players via a telephone line. Overall, it sounds like a much more ambitious project than Super Mario Maker, as it's about creating actual games, not just courses for Super Mario Bros..
Here's some pictures of the patent:
Click here for more details!
Adventures of Pip
Good news for European players: Tic Toc Games confirmed that Adventures of Pip would finally be released next week (January 21st) in Europe!
Head after the break for the rest of this post!
Final Fantasy Explorers
Planning to pick up Final Fantasy Explorers at the end of the month? If yes, you might want to check out this post on Reddit: it has all the stats and details about the specialties of each Job classes!
Sonic Boom
The good folks at Sonic Stadium have unearthed more unused design for the Sonic Boom logo:
Obama and amiibo
If there's one person you probably didn't expect to read about on this website is… Obama, the current president of the United States. And there's a good reason for that! During an interview streamed live on YouTube, it was revealed that Obama was collecting amiibo figures!
…
Well, that's not quite right. In fact, Obama isn't collecting amiibo figures at all (which may seem rather obvious to any sensible person). It was in fact part of the background for this interview, and has nothing to do with the president of the United States. It certainly was good publicity for Nintendo, who didn't miss that little detail!
Yo-kai Watch
Here's another promotional video for Yo-kai Watch, featuring Roughraff:
Monster Hunter
Here's another promotional video for Monster Hunter, featuring a really agile cat!
Shin Megami Tensei IV Final
Here's a scan for Shin Megami Tensei IV Final, which doesn't show anything really new unfortunately.
Shin Megami Tensei IV Final (3DS) comes out on February 10th in Japan.
Source: Kazu
Pokémon Super Mystery Dungeon
Here's another video for Pokémon Super Mystery Dungeon, which comes out on February 19th in Europe.