Daily Briefs (Feb. 11) – Yooka-Laylee: new staff at Playtonic, new David Wise track, more
Playtonic Games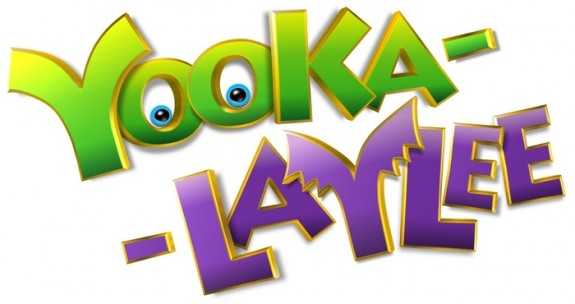 Yesterday, Playtonic Games posted a message on their official blog, in order to celebrate their first anniversary. They introduced three new employees:
Veteran environment artist Damien has worked on the Banjo-Kazooie, Conker and Perfect Dark series of games. He's also just finished sculpting a range of Fighting Fantasy Miniatures for Ian Livingstone, which makes his LinkedIn page look extra impressive.
Talbot, another experienced artist of almost 20 years, is an animator by trade and has worked on the Banjo-Kazooie and Perfect Dark series of games, as well as the upcoming Sea of Thieves. He did the cut-scenes for all sorts of titles, including motion capping all the death animations in Perfect Dark Zero – without crash mats, because he's well 'ard.
Young Hamish Lockwood is an Australian. He's also done some game design, which includes building levels for a host of indie hits such as Stealth Inc and Mike Bithell's Volume. He's not worked on Banjo-Kazooie or Perfect Dark, but to be honest I think we've hired enough of them for one month.
They also shared a new music track, composed by the one and only David Wise:
They also revealed a brand new character, which is from a section the music track below was composed for. His name is Kartos, and as you can see, he's a minecart… no need to explain what it means!
Here's what Kev Bayliss had to say about him:
"In true Playtonic fashion, we wanted to make this character as fun as possible. He's old school, so we wanted him to look old fashioned, rather than modern. He actually looks like a bad DIY project by myself, and I'm sure I've seen some of his body parts lying around in my shed at home!

"Yooka will be taking advantage of Kartos and his services, as he is for 'hire' at various stages in the game. And why not? After all, his slogan is 'Mein Kart ist Ihre Kart' after all!"
Finally, there's a notice for Kickstarter backers: the Backerkit survey needs to be filled before March 1st!
Source: Playtonic Games
Valentine's Day
Sunday is Valentine's Day, and if you want that day to have a Nintendo flavour this year, make sure to head over to the special Valentine's Day section on Play Nintendo. There's Valentine's Cards, quizzes, and more!
But if you're more into Monster Hunter instead, the Ginder Factory has a set of 10 Monster Hunter Valentine's Day cards: click here to chech them out!
Word Puzzles by POWGI
Word Puzzles by POWGI is already available on both Wii U and Nintendo 3DS in Europe, and will be released today in North America. For players who are still on the fence, there's some good news: a demo will be released sometime in March!