Culdcept Revolt: release date, overview trailer, pre-loading, demo, and more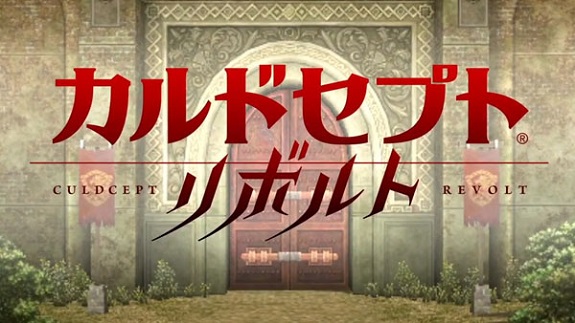 Today, Nintendo streamed a special Nintendo Direct presentation entirely dedicated to Culdcept Revolt, the first brand new entry in 10 years for the Culdcept series. If you missed the livestream, no problem: the full presentation is now available on YouTube! And that's not all: it was also announced that a second Culdcept Revolt Direct would be streamed next month, but the exact date and time will be announced at a later date.
Release date and demo
During the Culdcept Revolt Direct, it was announced that the game would be released on July 7th in Japan, where it will cost 5 076 Yen. There will be no special edition, and it doesn't look like the game is compatible with any amiibo (figures or cards).
And right after the Nintendo Direct presentation, Nintendo released a special demo, called Culdcept Revolt: Start Dash Ver.. Thanks to it, players can get a taste of the game with a few early quests, and even play online. Talking of online, there will be a special event on May 21st, from 3PM to 9PM JST (click here for more details). Players will also be able to transfer their game (including the cards they collected) to the full version.
There's two ways to get this demo:
pre-load the game from the Nintendo eShop or Nintendo's website. You should then get the download code for the demo via email;
use 500 Platinum Coins on My Nintendo (click here), until July 7th (12AM JST) (Our My Nintendo Rewards page has been updated!)
Head after the break for the rest of this post!
Pre-loading, details and screens
If you have a Japanese Nintendo 3DS, you can now pre-load the game. In doing so, you will be able to start playing right away at 10PM JST on July 6th. You can pre-purchase Culdcept Revolt from the Nintendo eShop or directly from Nintendo's website.
Next, here's some "technical" details about the game:
Download size: 3 391 blocks / 423MB
Genre: Card Game + Board Game
Players: 1 (Single Player) / Up to 4 (Local Multiplayer and Internet)
Internet play: yes, from 2 to 4 players
Local play: yes, from 2 to 4 players (not compatible with Download Play)
Official website
Today, the official website for Culdcept Revolt went live: you can click here to check it out!
Here's the game's intro (with English voice over, for some reason!):
Here's plenty of screencaps from the official website:
Overview video
If the Nintendo Direct presentation wasn't enough for you, here's the overview video for Culdcept Revolt:
https://www.youtube.com/watch?v=gG6YQ94zjT0
Culdcept Revolt (3DS) comes out on July 7th in Japan. Our Upcoming Releases page has been updated with this new date.
Thanks PushDustin (Source Gaming) for the help with this post.