Chibi-Robo! Zip Lash: Tanabe talks about the future of the series; demo available in Japan
Yesterday, The Verge published an interview with Kensuke Tanabe, producer of Chibi-Robo! Zip Lash. Unfortunately, he had some pretty bad news for fans of the Chibi-Robo series, which may well end in the future.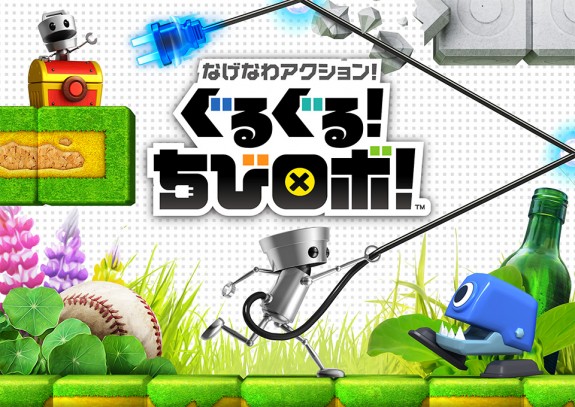 Since its first appearance on GameCube, the Chibi-Robo! series has managed to garner a cult following, but it never really managed to become popular enough for Nintendo. In the interview, Kensuke Tanabe explained that Chibi-Robo! Zip Lash "might be the last chance for us". He then added:
I've continually thought about ways to build this into a mainstream success. We've challenged ourselves in assorted ways along those lines, but I can't say that we've found the answer yet."
In other words: if Chibi-Robo! Zip Lash doesn't sell well enough, this might be the end of line for the cute little robot, though nothing is set in stone just yet. If the character gets popular enough thanks to this game (and its amiibo), Nintendo might very well make another adventure game for Chibi-Robo: at least, that's what Kensuke Tanabe believes.
Later in the interview, Kensuke Tanabe explains that one of the first things they settled on when developing Chibi-Robo! Zip Lash was to have Chibi-Robo use its plus and cord, which would be used a graplin hook. Then, as they kept coming up with ideas, they chose to go with a 2D side-scrolling format, which did seem appropriate for the type of gameplay they were aiming for.
Finally, Kensuke Tanabe explains how it all began for the series:
Instead of trying to come up with a character we thought would be a commercial success, it was more like we first had the Chibi-Robo character, and then we thought about what kind of game we could make that'd portray this character in as attractive a way as possible. It's kind of fun along those lines, like taking an artist I've found and trying to mold him into a famous creator. That, of course, also creates its own unique challenges."
By the way, if you own a Japanese Nintendo 3DS, you can check out the demo version for Chibi-Robo! Zip Lash, which is available from the Nintendo eShop right now. Unfortunately, you will only be able to try it out 5 times… Also, we don't know if/when this demo will be released in Europe and North America.
Finally, don't forget to check out the Japanese Instagram account for Chibi-Robo, where Nintendo is posting some really charming pics of the little robot!