Art Academy Atelier: release date for Japan and overview video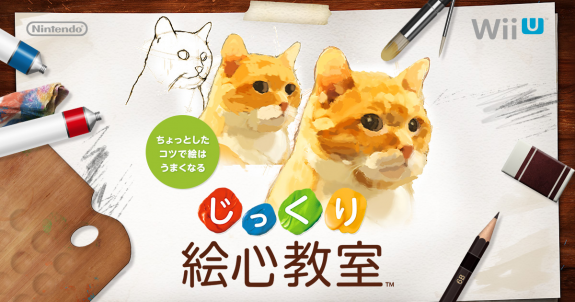 Art Academy Atelier (known as Art Academy: Home Studio in North America) came out in June in the west, but it's still not available in Japan. But budding artists only have a little over a month to wait before being able to practice with the software in Japanese: Nintendo announced this morning that it would be launched on November 12th in Japan.
Called Jikkuri Egokoro Kyoushitsu in Japan, the software will be available at retail and on the Nintendo eShop. It will cost 3 996 Yen (taxes included), but just like in the West, owners of Art Academy Sketchpad will be able to get a discount if they buy the software via the Nintendo eShop (411 Yen off).
Along with this announcement, Nintendo uploaded the overview video for the software:
https://www.youtube.com/watch?v=1ne8dAST0_c
The website was also opened, but it's still quite empty at the moment: click here to check it out!
Art Academy Atelier (Wii U) will come out on November 12th in Japan.